The trend of car decoration using Anime Car Sticker began in Japan but has recently grown increasingly popular in the West, as anime becomes more popular. Cars that are customized with Anime Car Stickers will become more noticeable, and car owners will be able to express their personalities. So, let's have a look at the Top 10 Funny Car Anime Sticker Decals Idea presented by EzCustomcar below.
1. Son Goku Car Sticker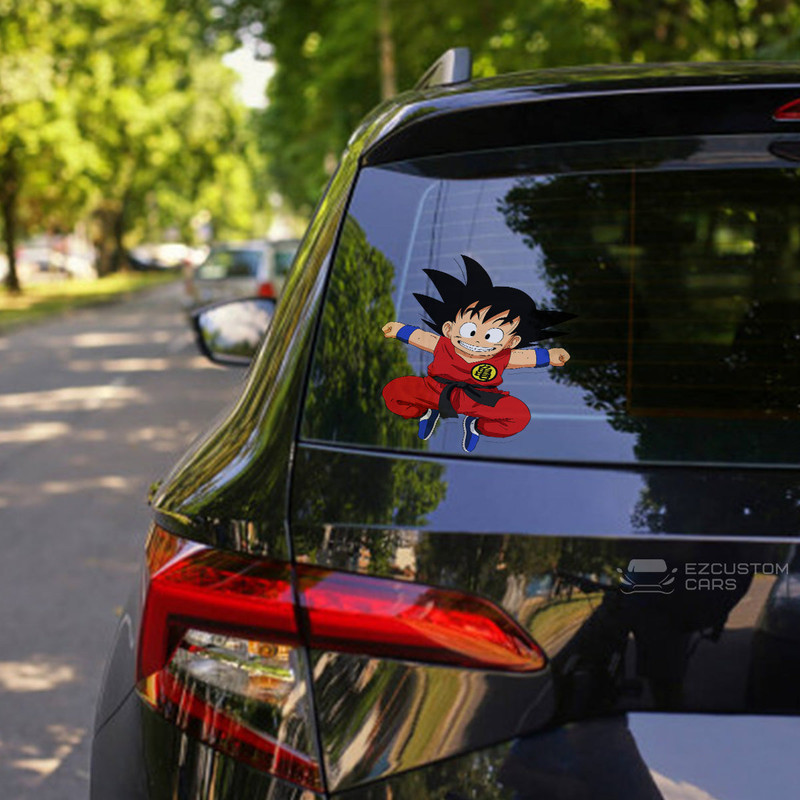 You had to have a Dragon Ball Z vehicle sticker because it's one of the most popular animes of all time. Add a dash of Goku Car Sticker to your ride with this amazing vehicle decal featuring a youthful Goku. With this decal on your car's back window, you're sure to get a lot of attention from the other drivers on the road. The design also includes a peace sign for good vibes. One of the best vehicle decals for anime enthusiasts and a great gift idea!
2. Son Goku x Vegeta Car Sticker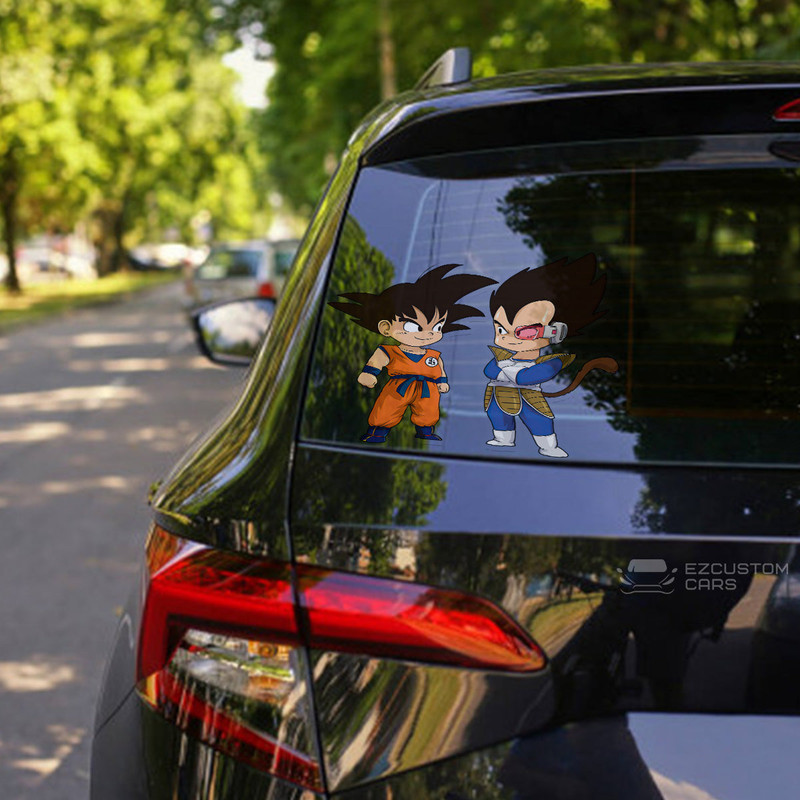 Son Goku and Vegeta are the two most popular characters of the Dragon Ball anime series. So why not decorate your back window with the cutest fighting version of these two characters you've ever seen? For anime aficionados, Son Goku x Vegeta Car Sticker is one of the greatest vehicle decals!
3. Akatsuki Car Sticker
Akatsuki, a criminal ninja organization, has designated you and your car as an official Akatsuki vehicle. Fans of Naruto and anime have been spooked and awed by this little cloud sign. Many non-anime fans have been introduced to the Akatsuki cast for the first time on social media as a result of the Akatsuki's iconic insignia. For anime aficionados, Akatsuki Car Sticker is a must-have sticker!, as well as Goku cut-off at the bottom for a "bursting out of car" impression.
4. Ichigo Car Sticker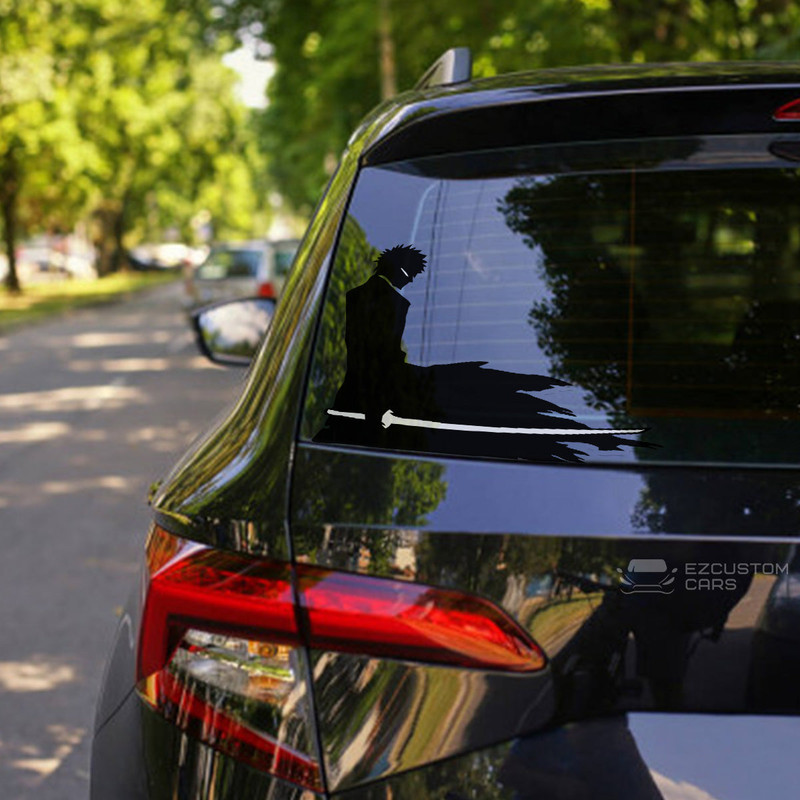 The Hollow mask that appears on Ichigo in Bleach will be instantly recognizable to fans of the show's back window decal. Masks are often used as automobile decals due to their unique designs, and this one is no exception. That half-formed design that Ichigo has on his face in anime is included in this design. Anyone who enjoys anime would appreciate this Bleach Ichigo Car Sticker.
5. Naruto Car Sticker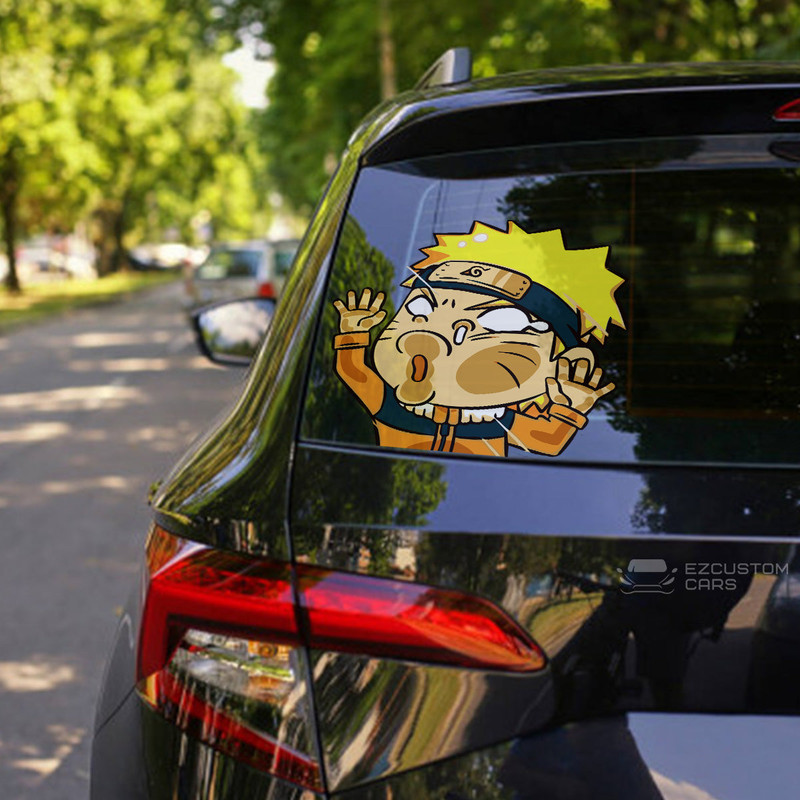 It's no secret that Naruto Uzumaki is one of the most adored characters in Naruto and anime in general, so this gift idea is sure to please any lucky anime lover. This Naruto Car Sticker design is incredibly amusing since he appears to be crushing his face against the windshield. The attention this sticker receives from passing motorists is well worth the effort, and it's a fun way to show off your own sense of style.
6. Itachi Car Sticker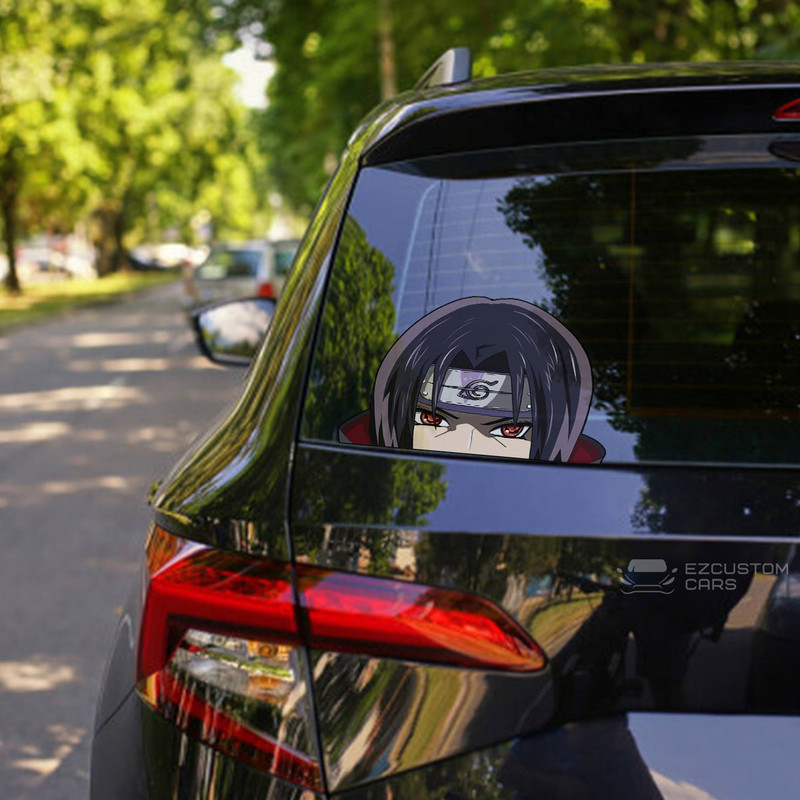 A window with Itachi Uchiha staring at you intently is terrifying. A lucky anime lover will receive this Itachi Car Sticker as a gift. This Naruto-themed sticker is sure to be a hit with fans of the popular anime anti-hero. That Itachi car sticker looks excellent with his trademark Sharingan activated, as well as the scratched-out ninja headband and other cool elements.
7. Luffy Car Sticker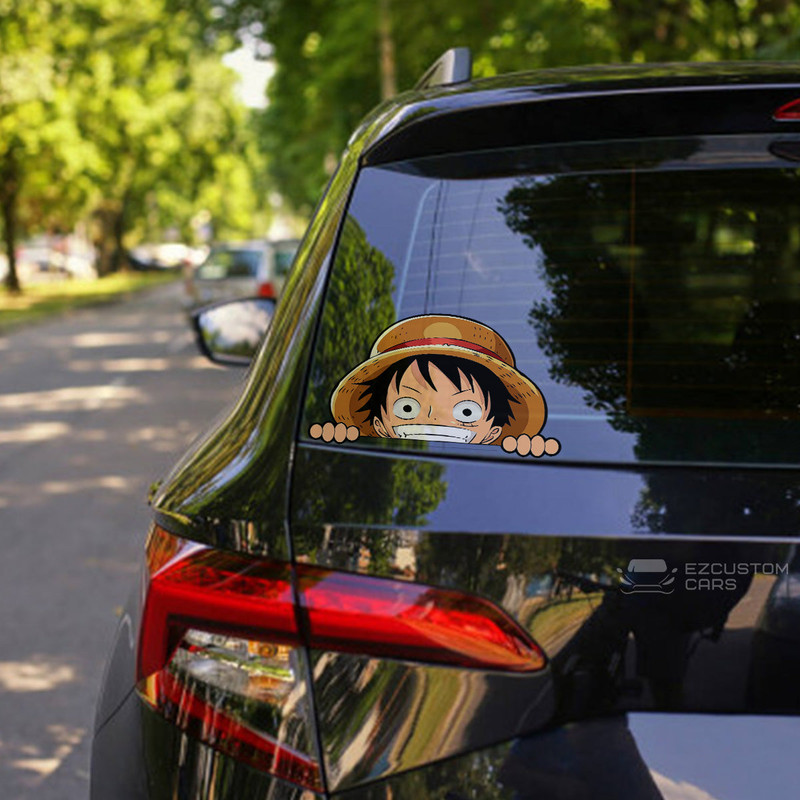 You no longer have to envision the famed pirate Monkey D. Luffy peeping out of a window and into your car thanks to this fantastic One Piece car sticker. Because Luffy appears to be happy in this sticker, it's safe to say he is having a great time. Don't expect anyone to tailgate you too hard if Luffy is staring out the window. Luffy Car Sticker is the ultimate anime car sticker for One Piece enthusiasts!
8. Gaara Car Sticker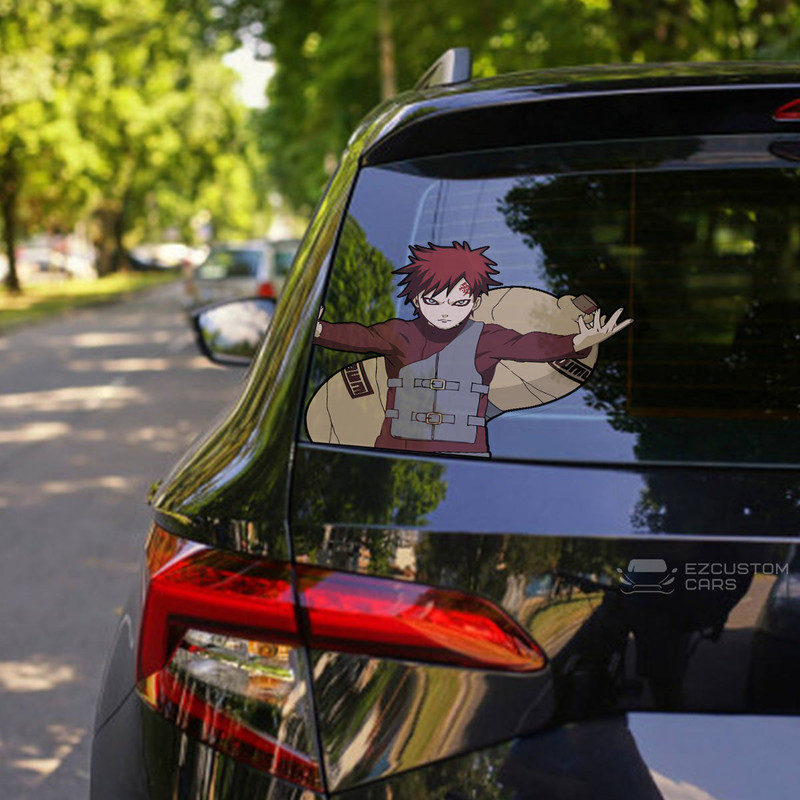 Gaara Car Sticker has never looked better than he does now. In addition to being familiar with this beloved figure, anime car sticker collectors will be enthralled by the unique artwork. It's a great idea for a Naruto fan to place this inventive design on the rear of their vehicle.
9. Jiraiya Car Sticker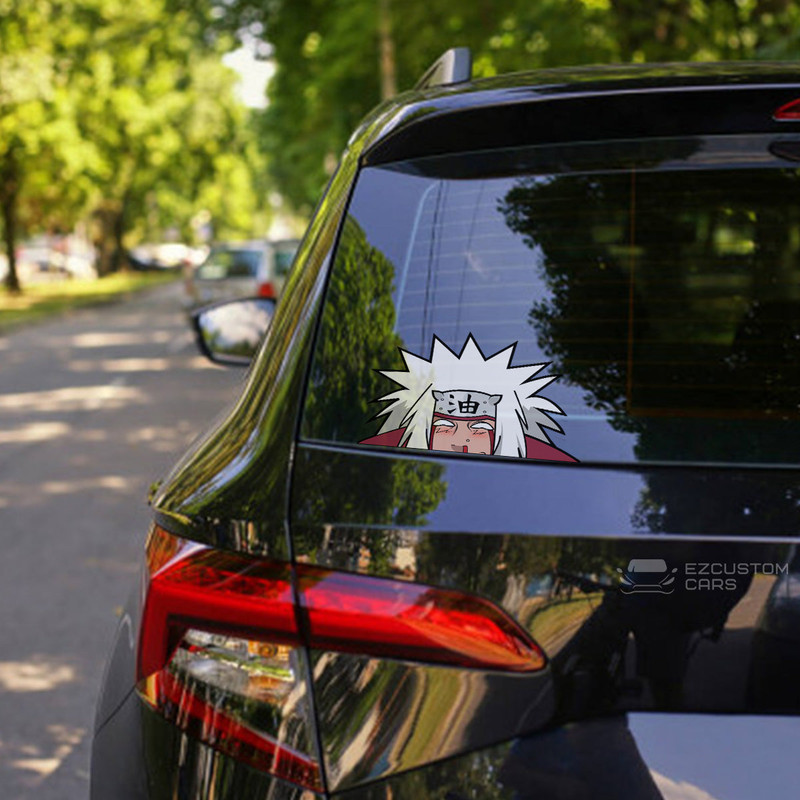 In the Leaf village, Master Jiraiya has a history of questionable behavior, most notably the practice of secretly spying on young women for the sake of "research." A famous anime design with no pupils and a nose bleed show that he's just witnessed something that's elicited a strong emotional response from him, as depicted by this Jiraiya Car Sticker. It's a humorous reference for fans of Jiraiya, Naruto, or anime in general, and they'll like seeing it on the back of their car.
10. Zero Two Car Sticker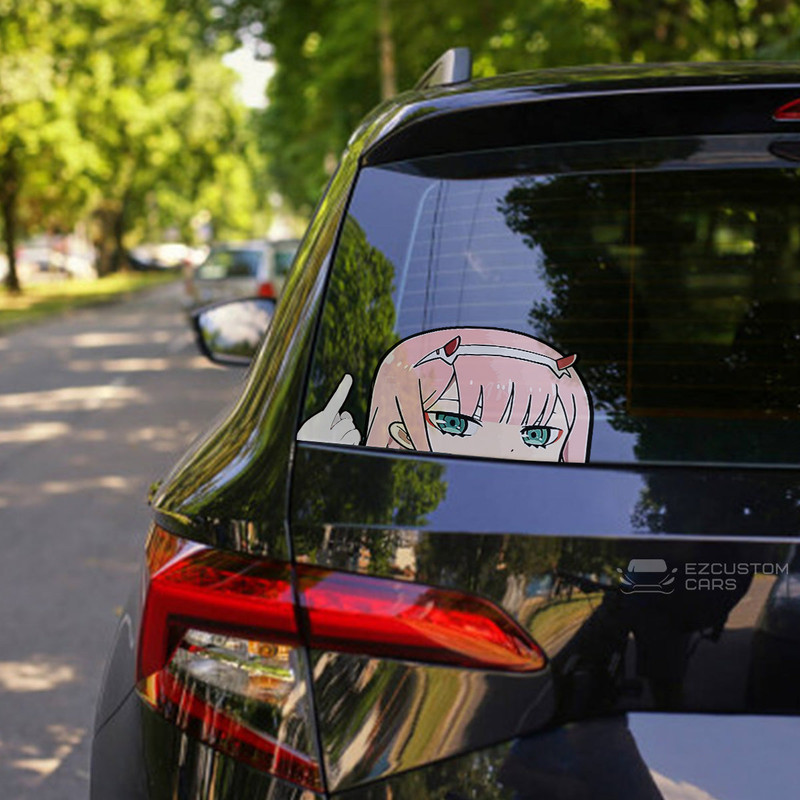 In the design of this Car Sticker, the female character Zero Two of the Darling from the Franxx Anime series is incredibly wicked. Her behavior of lifting her pointer finger is considered highly personal and humorous, and it makes people chuckle when they see it. So, get this Zero Two Car Sticker right away to add some uniqueness to your car.
Support and follow the social channel.
Email: support@ezcustomcar.com
Instagram: https://www.instagram.com/ezcustomcar/