To our dear customers!

At first, answering the issue of whether our page is legitimate is a bit depressing. However, this is a frequent thought while browsing a buying site for the first time.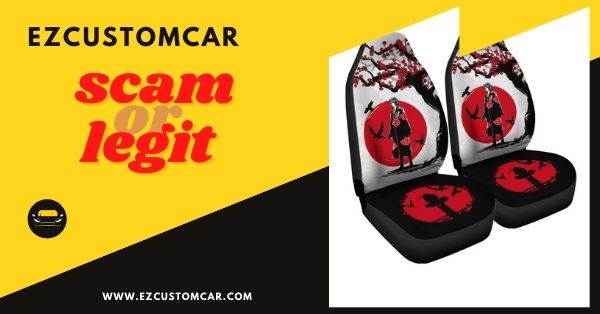 As a result, we are willing to respond to this in order to deepen your faith. To begin, understanding who they are is essential for building trust, therefore you can learn more about us at https://ezcustomcar.com/pages/about-us. We hope this helps you understand how genuine we are. We have a name, and we're here to satisfy your needs.

Second, we make every effort to present you every element of our goods. You can see all elements of the product by reading a short description and seeing high-quality photos, which makes it easier for you to decide. We promise that it will appear just as it does on the website.

Finally, there is no better method to prove our business than to offer you the opinions of individuals who have already shopped at Ezcustomcar. Here is a website where you may find out what our clients think about what they received from us: https://ezcustomcar.com/pages/reviews-us.

For our loyal clients who have already purchased a car seat cover, we thank you for choosing our goods and for your kind feedback. It would be a tremendous pleasure for us if you could share your opinions on the car accessories or photographs of them in the comments section below. All of the feedback is really valuable and serves as a strong motivator for us to continue doing our best.

We hope that our response inspires you to believe in us. And if it does, we pledge to preserve and improve it by providing you with a better product.

Thank you; we adore you!

Stay healthy!