Tokyo Revengers Car Accessories
Tokyo Revengers for Car Accessories
Tokyo Revengers Car Accessories is a range of interior and exterior automotive accessories inspired by anime. Because of their originality and appeal, Anime Car Accessories have become a popular trend. The attractiveness of anime and its association with many people's youth cannot be disputed. Anime characters have become fantastic fashion inspirations, even for automotive accessories. Automobile accessories have evolved into essential goods for automobile owners. Today's car accessories, unlike in the past, come in a range of shapes and colors. They allow clients to fully express their uniqueness. Tokyo Revengers Car Accessories is a popular collection with a variety of alternatives.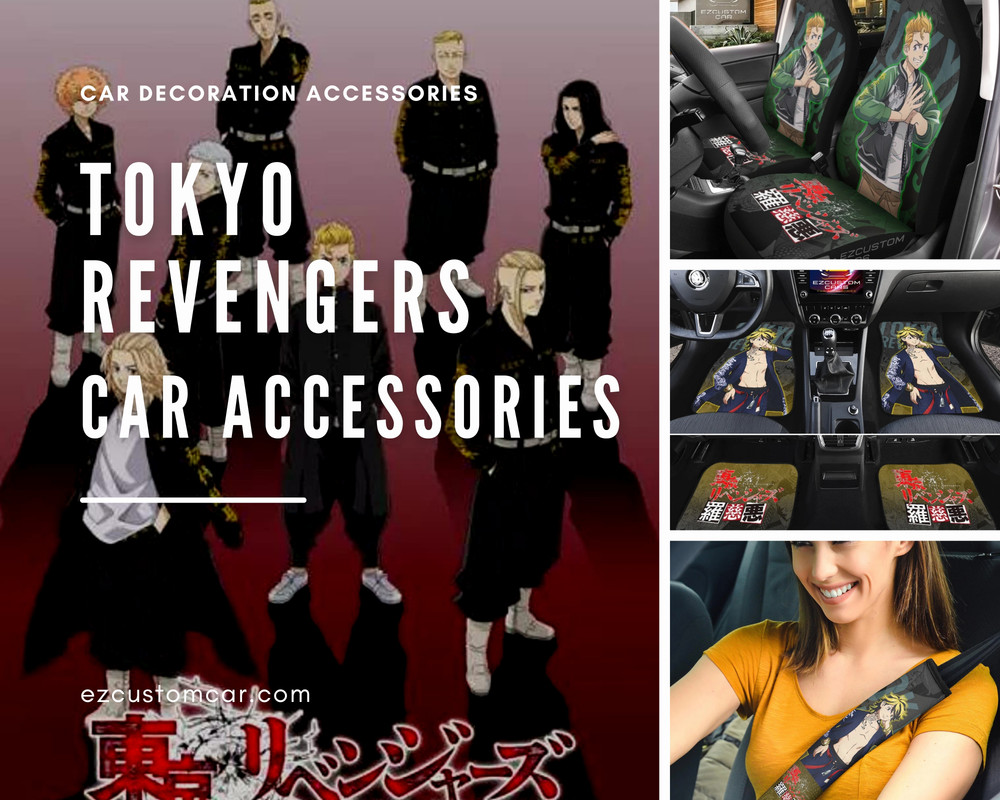 Tokyo Revengers is a well-known manga in Japan and around the world. This is a well-regarded series in terms of both content and character development. Many readers appreciate the appearances and outfits of the characters. As a result, the Tokyo Revengers Car Accessories line drew a lot of attention when it was presented. These designs are excellent gifts for manga fans. The designs in this collection are inspired by the Tokyo Revengers manga characters. Each character is distinct. Images of the story's characters, displaying their personalities and styles, appear on the designs. The elegant design of these accessories adds to the charm of your vehicle. These automotive accessories can be chosen based on the characters printed on the designs. You can amass a collection of internal and exterior goods featuring your favorite characters. This is only one of the many advantages of this collection.
Customers appreciate the high quality of these auto accessories. Ezcustom Car creates these auto accessories with the highest quality in mind. All interior and exterior accessories are made of high-quality, water-resistant materials to safeguard your vehicle from outside elements. Car accessories help to maintain your vehicle looking good and lasting a long time. Please visit our website to find the greatest Tokyo Revengers Car Accessories!