Custom Tokyo Ghoul for car accessories
Anime Car Accessories has become a prominent trend that's particularly intriguing to younger individuals. From interior and exterior car accessories to more advanced technologies, the designs of car components are created with the characters of the Anime world in mind, and they provide a fresh fashion viewpoint, drawing the attention of consumers. These ideas are often conveyed in a unique and eye-catching fashion. In recent years, many drivers have started using Anime Car Accessories to add flair and sophistication to their car while also letting the car accessories reflect their individuality and particular taste. The Anime world, in particular, has offered us many impressions thanks to its range of creative and interesting character designs. Ezcustomcar's goods are all individually styled, with each product also having its unique color palette. A notable Tokyo Ghoul accessory line is Tokyo Ghoul Car Accessories. Ezcustomcar rapidly sold these goods, establishing a strong customer base with them.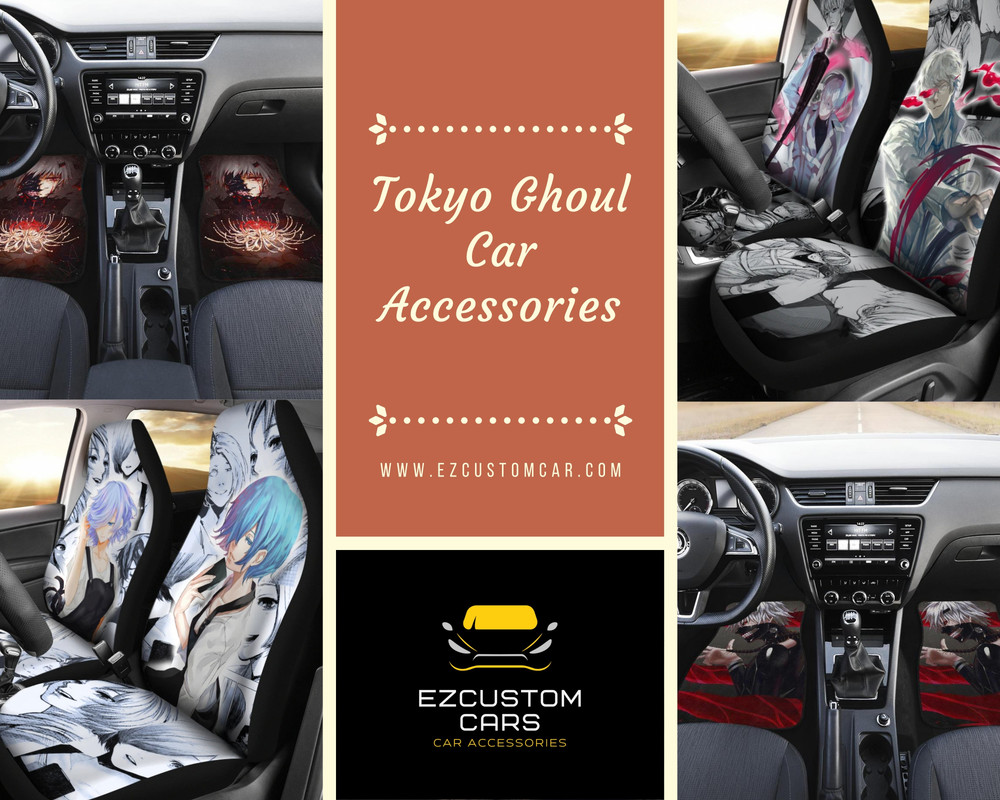 What do audience members find attractive about the
Tokyo Ghoul Car Accessories
line? Ezcustomcar consumers can get closer to the company with the help of this excellent collection. No matter what they're looking for—products or colors—this range delivers the goods and gains instant appeal. When searching this collection, customers will discover a wide variety of visually appealing and functional car accessories. Tokyo Ghoul-themed car floor mats, car seat covers, and car sunshades are all available, each taking on some of the primary features of characters from the popular anime. The characters' pictures are all emblazoned on the various car accessories. In addition, the vibrant and fresh color scheme is crucial in helping the collection become more popular. The characters' outfits were based on the dominant colors in the tale. This fresh and exciting mix of colors also provides innovative and stunning new designs for your vehicle inside and out. As a fan of this Anime, you should consider these car accessories to be an exceptional present. You may personalize your costume with car accessories from your favorite character. In addition to using colors and textures to show off your own tastes, you can also use them to demonstrate your fashion sense. You'll enjoy a cooler, more spectacular ride with this option.
In addition, it not only improves your car's aesthetics, more appealing and interesting but also offers functions and applications that cannot be overlooked. These items, which shield you from external factors like rain, sun, and mud, can assist in safeguarding you. Maintaining your vehicle's longevity and its newness will be easier with this. A beautiful and lavish inside is yours when you get the interior add-ons for your vehicle. Additionally, the interior car accessories assist ensure you're comfortable and stress-free whenever you use your car. Buying these
Tokyo Ghoul car accessories
right immediately is a must since there are numerous compelling reasons to do so. For more information, visit our website:
Ezcustomcar.