Custom Soul Eater for Car Accessories
When we think about anime vehicle accessories, we tend to remember characters who are innovative, unique, and visually appealing. Each series' characters have their own distinct style and color palette. The variety and originality in character creation inspired Ezcustom Car to create Anime style goods. One of the most popular automobile accessory collections is based on anime characters and designs. Car accessories are unquestionably necessary for everybody who owns a vehicle. These accessories are becoming increasingly diverse in terms of design and color. Soul Eater Car Accessories is a line of interior and exterior luxury automotive accessories. These designs also help your car preserve its durability and newness by keeping outside factors out of it.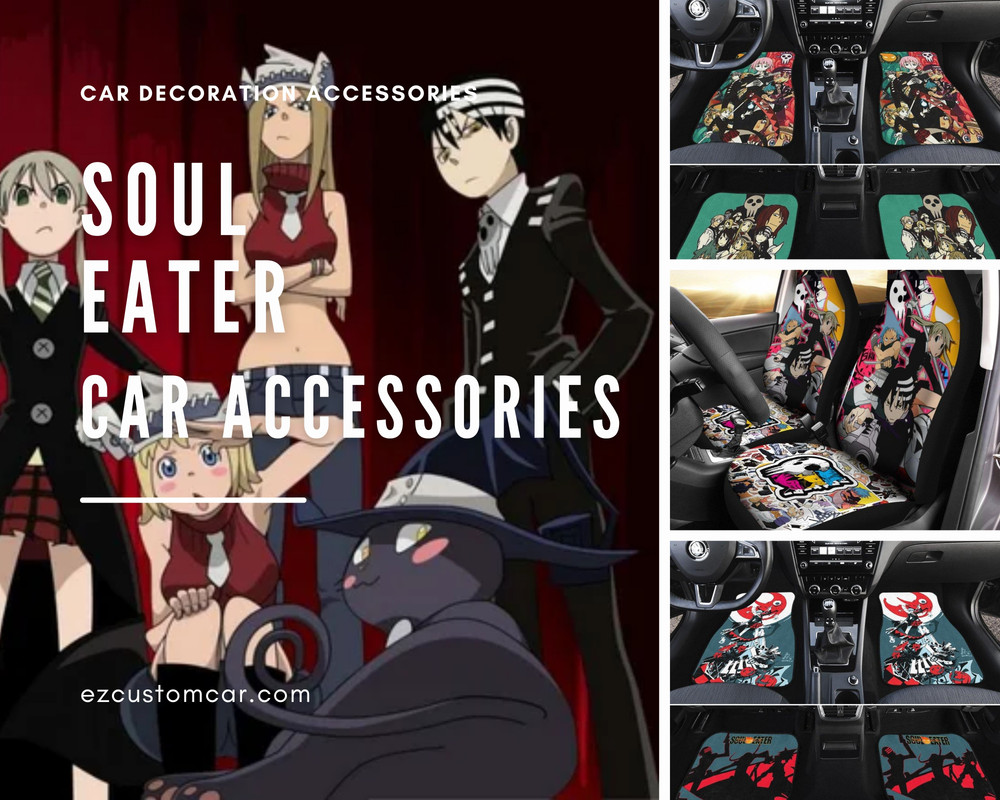 Now let's have a look at what makes this collection distinctive!
What drew customers' attention to the Soul Eater Car Accessories range right away? What distinguishes this collection? One of the collection's distinguishing features is the style and color of each design. To help clients identify their desires, we must first assess the collection's breadth of colors, models, and patterns. Car interior and exterior accessories let you express your style and personality. At anime conventions, these car decorations will help you stand out and impress. All of the designs in this collection are inspired by characters from the Anime world, which manga lovers will recognize. Manga & Anime Furthermore, the creative color combination creates an eye-catching and one-of-a-kind overall appearance. Get the most prominent Anime color to make your vehicle stand out. The interior decorations will give your vehicle a new and fashionable appearance. Another advantage of Soul Eater Car Accessories is their modern styles. These patterns give your vehicle a youthful and attractive appearance.
Furthermore, purchasers are pleased with Soul Eater Car Accessories' excellent quality. Ezcustom Car understands that automobile accessories are vital instruments that may help preserve your vehicle while improving its appearance. As a result, we value quality. The designs in this collection are composed of high-quality materials. With the initial use, they begin accumulating brown points. Seat covers and floor mats, for example, are made of soft, non-slip fabrics that keep inside dry and clean while keeping the user comfortable. So, why should you get Soul Eater Car Accessories right away? More accessories are available on our website.