Custom Re:Zero for Car Accessories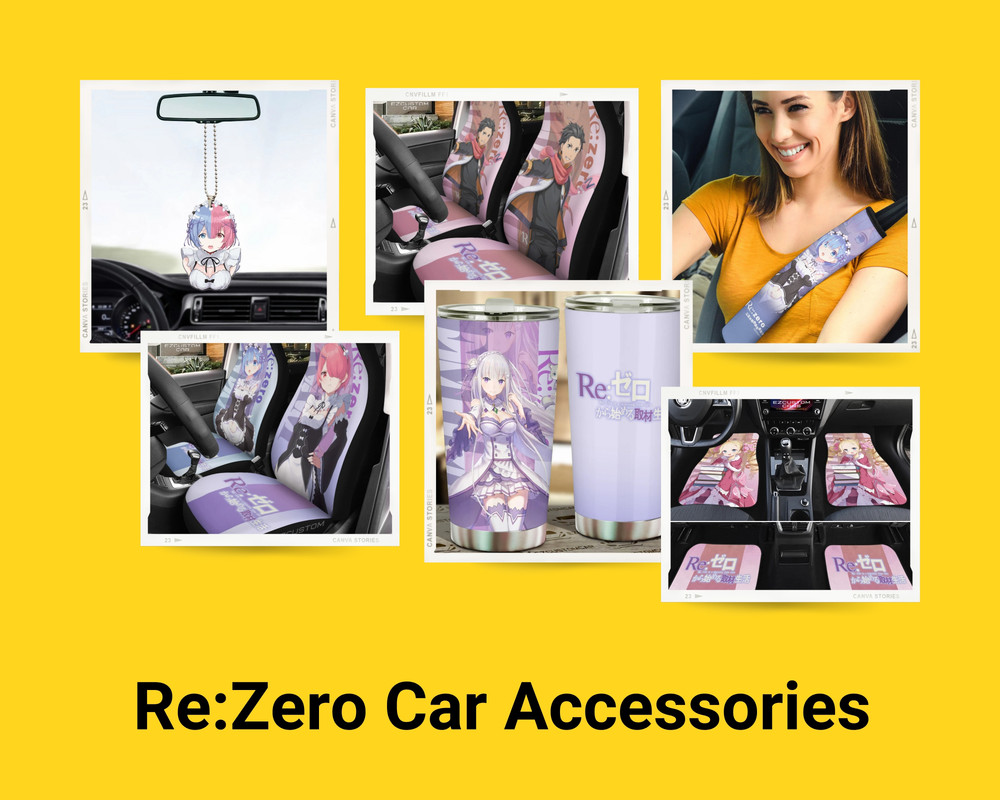 Many consumers are interested in Anime Car Accessories. Car Accessories designed in the style and elements of the distinctive and imaginative Anime universe immediately drew the attention of the audience. In truth, numerous products on the market are inspired by the world of anime, one of which is Re:Zero Car Accessories. These are designs from one of the most well-known Re:Zero character collections. It is no longer necessary to select mundane standard automobile accessories to genuinely express our individuality. The accessories in this collection discreetly and expertly express the image and personality of the story's characters through every detail displayed, allowing buyers to simply select their favorite things.
Re:Zero Car Accessories is a line of auto accessories that covers both interior and exterior components. Ezcustom Car designed these items to provide clients with new and unique looks. The collection's primary focus is on internal automobile components. Seat covers, floor mats, and other interior accessories are available. This category focuses on interior components that will make your vehicle's inside stand out. Customers with a strong personality will be drawn to their youthful and trendy look. Re:Zero Car Accessories create a stylish, classy, appealing, and energetic interior environment. Color is a distinguishing feature of this collection. The characters from Re:Life in a different world from zero film series influenced the magazine designs. Each character has its own imprint and color, resulting in one-of-a-kind creations. The design is dominated by black, which is accented by the colors of the story's characters. Furthermore, vehicle accessories are based on characters who have different personalities and looks. As a result, you can select items based on the characteristics of your favorite character.
Clients are also drawn to the high quality of Re:Zero Car Accessories. Quality is constantly prioritized in Ezcustom Car's products since it helps retain customers. Car accessories must be of high quality if you want to keep your car in good condition. When it comes to purchasing a product, the most important thing that customers consider is quality. The designs in this collection are beautiful in terms of color and design, and terms of quality. Water-resistant, non-slip, and soft textiles are used to make comfortable interior automotive accessories. The Re:Zero Car items range is available on our website for interior and exterior accessories.