Custom Pokemon for car accessories
Do you want to give your vehicle a new look? Do you want to create a completely new and different style or an extravagant and contemporary environment inside your car? If you need to get new car accessories, look no further. After all, it is important to adorn your vehicle from both the inside and the outside. Not only can car accessories help preserve your vehicle, but they also help it seem better and more sophisticated. So, the interest in car accessories is understandable. Nowadays, the basic color and simple design car accessories are in vogue, but car accessories with stylish designs based on anime are also sought after by young people. There are several Pokemon car accessories.

Pokemon is a popular anime series that is renowned throughout the world. Among the favorite works that young people like and value, this is one of them. These special Pokemon-themed car accessories show the unique characteristics of the main characters in the book series that inspired them. Immediately after its debut, these beautiful designs immediately became popular, particularly among fans of the series. The inventory provides consumers an assortment of car accessories, each with its own assortment of options. Among the products in this collection, you'll discover vehicle floor mats, seat coverings, and sun visors...and more. This design, however, captures the essence of the entire narrative, which makes it more unique.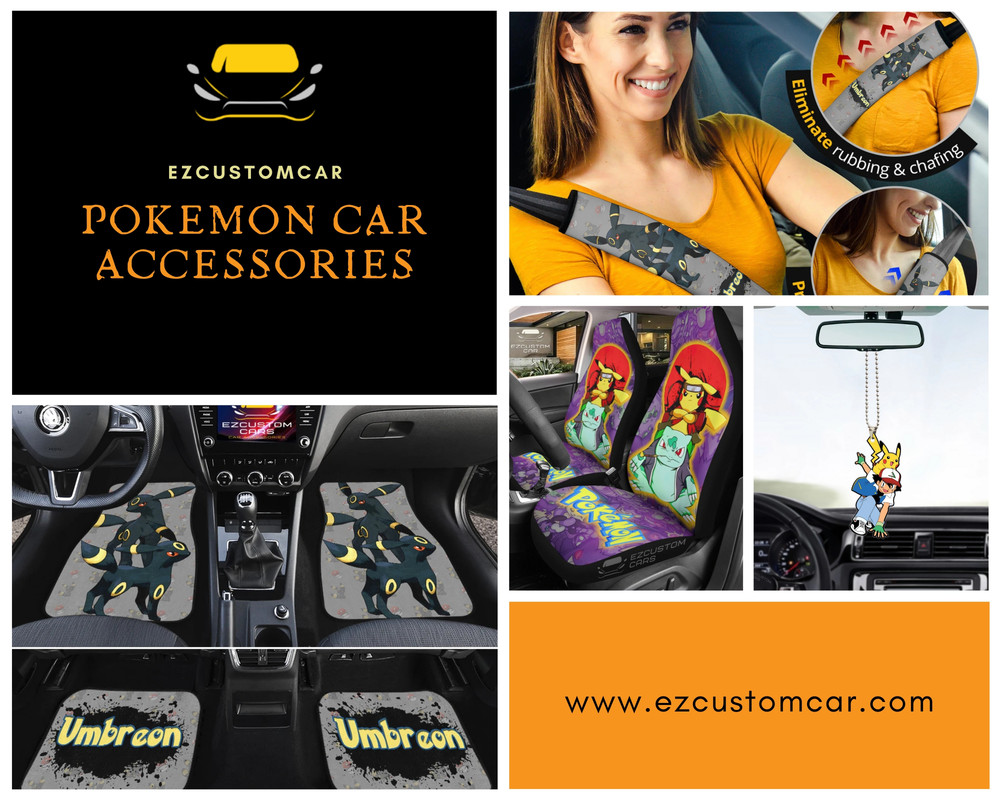 Although various Pokemon-themed car accessories exist, the ones people remember most typically have distinctive and imaginative designs. The majority of the story's characters are portrayed one at a time.
Pokemon Car Accessories
has earned brownie points with clients because of the uniqueness and originality of its design. One other thing that makes these items appealing in color. In addition to a selection of rich, soothing colors, these interior ideas make your room seem stylish and refined. The secret to this collection's popularity is its exceptional quality. Every piece of the car accessories collection is handled with extra attention from raw materials through manufacturing to guarantee each product is of the highest quality. Durable car accessories made from premium materials are an excellent option for car protection. These car accessories consistently offer pleasure to consumers in both style and quality. Besides that, these designs reveal your remarkable and distinctive sense of fashion that cannot be equaled by anybody else.
Check out our website
Ezcustomcar
for the newest
Pokemon Car Accessories
if you're a fan of the many characters in the Pokemon series.