Custom One Punch Man for car accessories
As civilization progresses, our requirements grow. We are all really interested in expressing our uniqueness and identity, not just being fed and clothed. As a result, various trends are now moving toward displaying the more personal style and character that young people favor. Among these special items, one must be included. Car accessories from One Punch Man

Many individuals know One Punch Man because of their youth. Additionally, this manga is considered to be an award-winning one in both material and character development. The comic series has thus been an influence on many other areas. One Punch Man Car Accessories may serve as presents for fans of the program, allowing them to share in the show's playful but reverent atmosphere. Ownership of a vehicle necessitates purchasing car accessories. A one-stop shop for car accessories, including interior and exterior decorations in a wide range of colors and designs. If you're searching for umbrellas, seat coverings, or ornaments in the manner of the characters in One Punch Man, the selection won't let you down.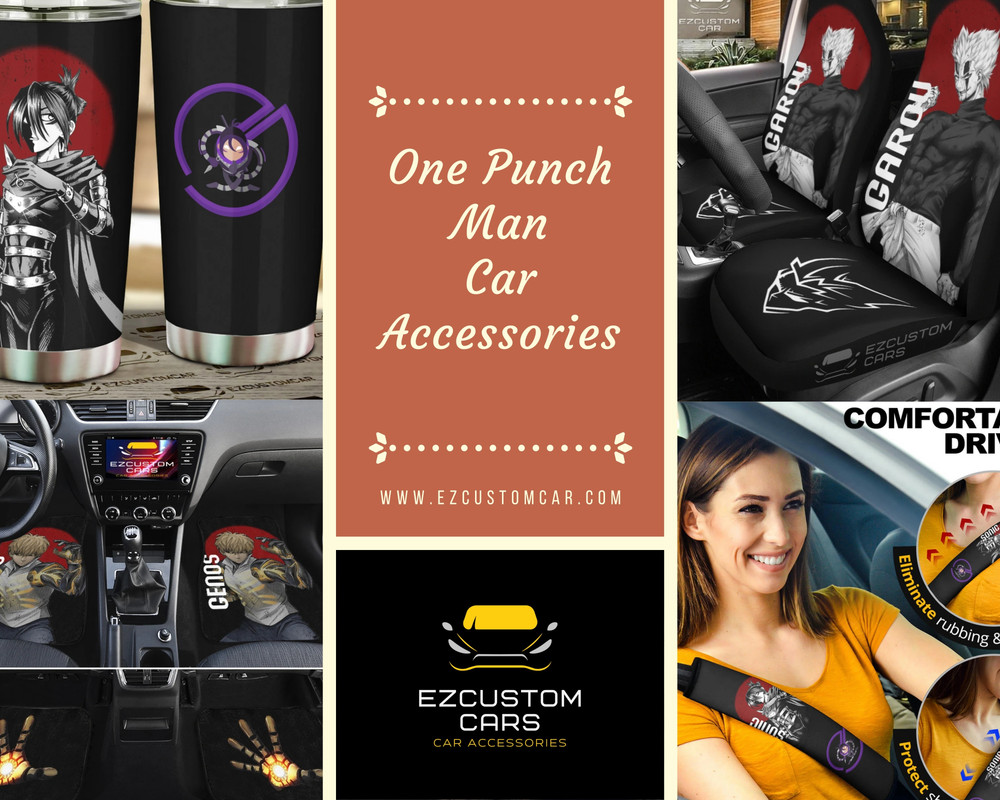 A critical aspect contributing to these designs being seen as favorable with consumers is their quality and functionality. The use of interior and exterior vehicle car accessories can extend the life of your car by protecting its newness. A protective jacket for your vehicle. In addition, this equipment helps you to create a sophisticated, elegant, and polite aesthetic in your vehicle. Unless it's a special circumstance, a beautiful vehicle is essential. These distinctive car seat coverings, or car mats, let you give your vehicle a vibrant and distinct personality with the assistance of character pictures from this series. On the other hand, putting on different items in a certain fashion helps to make the vehicle inside seem more luxurious.
The crowd is wowed by One Punch Man Car Accessories's unique and stylish hues. If you want to find the latest and trendiest colors together with various pictures and textures, check out
One Punch Man
's style. On top of that, buying car accessories that fit your preferred character pattern lets you show your preferences and individuality. If you're looking for One Punch Man Car Accessories,
Ezcustomcar
is the place to go with its large variety of diverse styles.