Jojo's Bizarre Adventure for Car Accessories
Anime Car Accessories will live on in our memories for their eye-catching, magnificent patterns and inventive color combinations. Anime-inspired car accessories are becoming increasingly fashionable. Each design is unique, giving the cars a new exterior and a stunning and sophisticated interior. This is critical to the success of the trend. Car accessories are necessary for everybody who owns a vehicle. These add-ons not only improve functionality but also make your vehicle more appealing and memorable. Jojo's Bizarre Adventure Car Accessories by Ezcustom Car is a popular favorite. From the first time you utilize these automotive accessories, you will be impressed.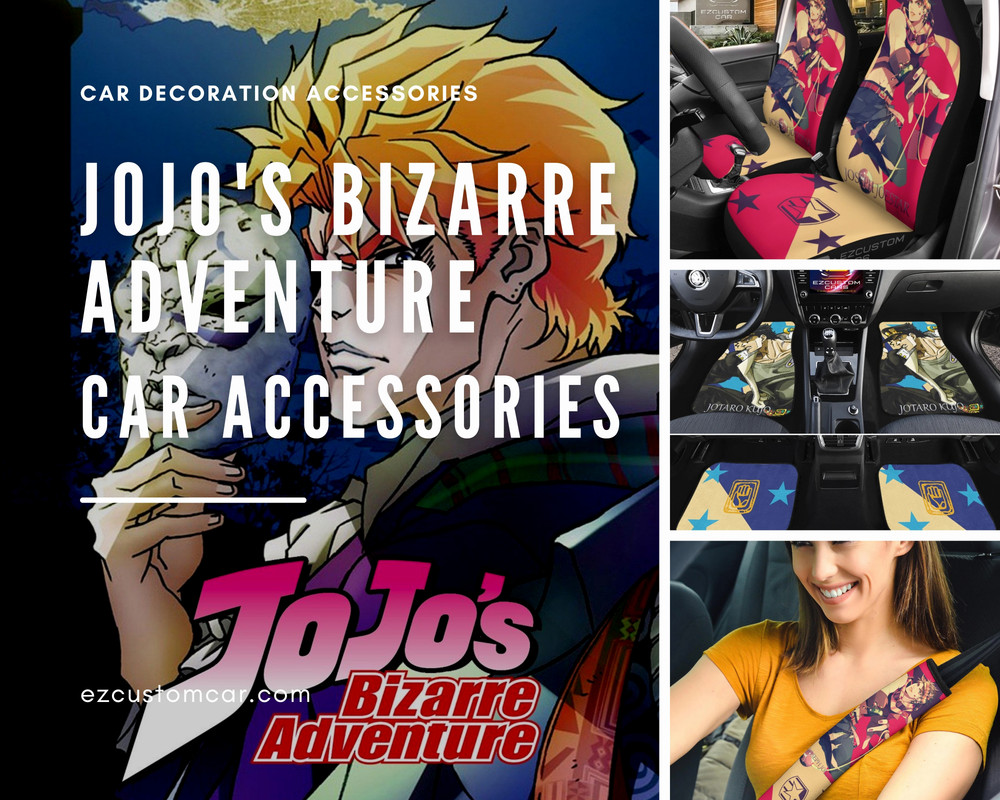 Jojo's Bizarre Adventure motivated Ezcustom Car to create this series because it has a distinct shape and identity. Jojo's Bizarre Adventure Car Accessories encompass both exterior and interior car accessories. Clients can mix and match to create the ideal interior space. They earn points with clients for their creativity and originality in each design motif. To transmit the designer's passion and message, the character's image is also concentrated on the accessories. Furthermore, the unique color combination makes these car accessories stand out. Jojo's Bizarre Adventure Car Accessories, with their youthful and current designs and appealing tones, will offer your automobile an amazing exterior and a sumptuous interior.
These automotive additions are also highly beneficial. Jojo's Bizarre Adventure Car Accessories by Ezcustom Car designs and manufactures high-quality things to provide consumers with the best products possible. These car accessories are dust-proof, slip-resistant, and water-resistant. Furthermore, these features give the driver with comfort as well as a luxurious and attractive interior atmosphere. Don't be scared to show off your personality and flair with these automotive accessories. Small details can have a big impact. Jojo's Bizarre Adventure Car Accessories are now available on our website.