Custom Hunter x Hunter for car accessories
We'll instantly recall the eye-catching, high-quality design and innovative color combos for any anime car accessories. The trend of anime-style vehicle accessories has gained immense popularity with a huge number of consumers. Each new design has its own distinctive features and a unique that gives the vehicles a unique appearance, a beautiful, contemporary interior. Even if you possess a vehicle, you still need to have automotive accessories. In addition to being practical and appealing, these add-ons enhance the beauty of your vehicle. Ezcustomcar's most well-regarded accessory catalog is Hunter x Hunter Car Accessories. Customers will love the car accessories right out of the box.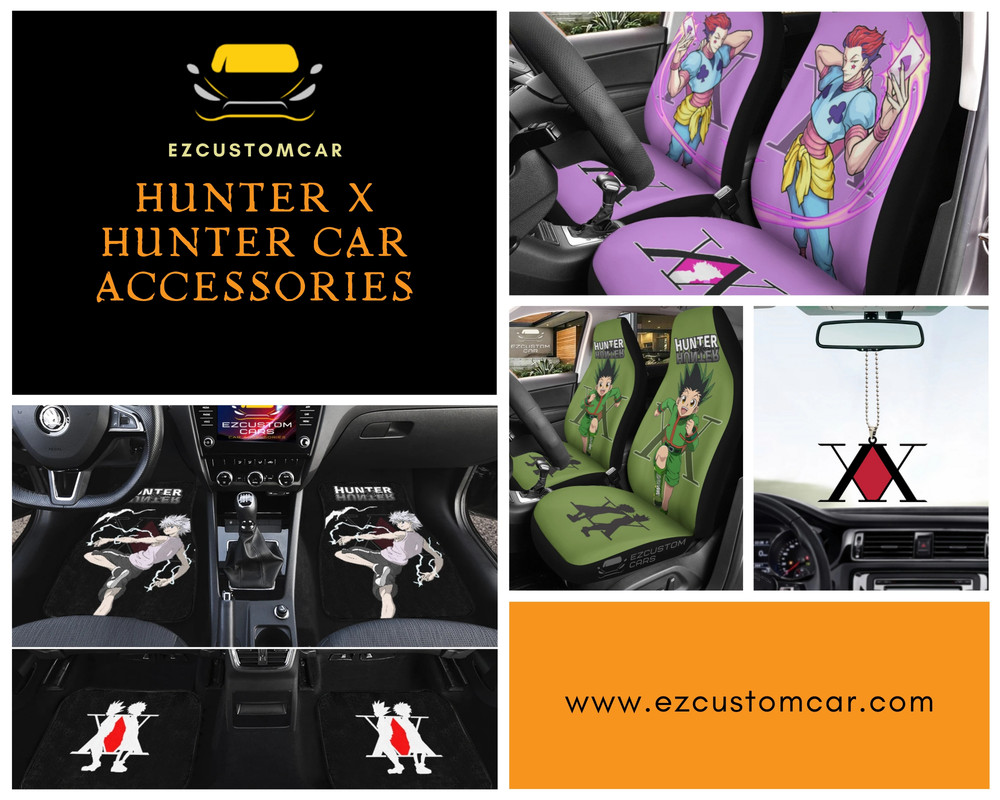 Hunter x Hunter is popular among fans. Gon Freecss is the protagonist of the series. He inspired Ezcustomcar to create this collection with an eye-catching, distinctive, and outstanding form and personality unmatched by anybody else. If you're a fan of the Hunter x Hunter series, then you may be interested in the Hunter x Hunter Car Accessories collection, which includes a variety of external and internal car accessories. The ability to mix and match makes it simpler for consumers to create the ideal interior environment. The consumers like the inventiveness and originality in each design theme. Also, the designer uses car accessories to show character images to represent the vision and message they are trying to portray. Additionally, the innovative blending of colors helps to draw attention to these vehicle car accessories. Hunter x Hunter Car Accessories bring a contemporary, young look to your car combined with luxury design.

Plus, these vehicle additions come with other essential characteristics that should not be overlooked. Ezcustomcar produces the finest quality Hunter x Hunter Car Accessories using a strict quality standard as a guideline. Made of materials that resist dust, are slip-resistant, and are water-resistant, these vehicle car accessories are the ideal method to keep your car protected. However, these in-car gadgets provide both luxury and comfort to the driver. Don't be afraid to use these vehicle car accessories to statement your fashion, style, and personality. While seemingly insignificant details may be easily forgotten, certain details are unforgettable. If you're thinking about purchasing any Hunter x Hunter car accessories, be sure to visit our website first.