Fullmetal Alchemist for Car Accessories
The current market has a wide variety of cars with a range of colors, styles, and functionality. Additionally, the car market promotes automobile accessories. Today, any car without Car Accessories is incomplete. It is not only ornamental but also helps maintain your car's integrity with accessories like inside and exterior products. If you have a car and are trying to figure out how to select the correct automobile accessories, you may want to consider reading this article. Because we've prepared a range of automotive accessories that are highly sought after by today's youth. One of the newest and most inventive brands in the industry is Fullmetal Alchemist Car Accessories. Once the company picked up on this design style, their best items immediately followed suit.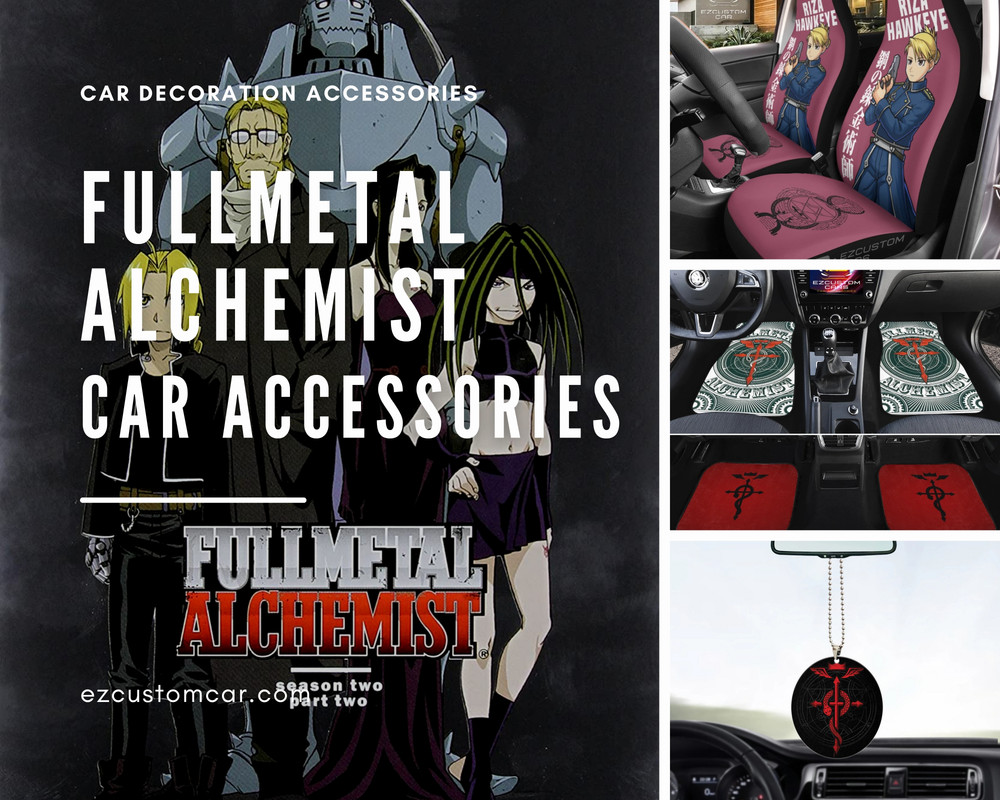 In addition to providing a pleasant and distinctive environment in your car's interior, Fullmetal Alchemist Car Accessories add a classy touch to your vehicle. For their clients, this brand offered a number of product types, colors, and styles, each of which was well-received. Fullmetal Alchemist Car Sunshade is a great choice if you want to give your car a fresh look. Use this Ezcustom Car's interior car accessories to add personal style to your vehicle's inside while also having memorable adventures. We will not forget the wildly imaginative and appealing automobile floor mat patterns in this collection. With colorful combinations in varying styles, you'll give your home a more opulent and stylish look. Additionally, each accessory's features are highlighted in each Fullmetal Alchemist series character's outfits and character traits, which has contributed to the popularity of the series among fans. Unlike automotive accessories that are dull in design and color, you may display your personality and flair with this collection's diverse options.
On top of that, clients consider quality a vital factor, as it is one of the most significant things they value. The concept of quality is a universal issue for any product. Auto accessories help your automobile seem good, plus they help safeguard and preserve your car's condition and newness. Because of this, Ezcustom Car prioritizes quality to ensure that consumers have the finest experience every time. A car's floor mats or seat covers are always focused on the choice of materials from the beginning. Cleaner and safer interiors are ensured by soft, anti-slip, dust-proof, and water-resistant materials.
For Fullmetal Alchemist fans: Visit our website for the latest Fullmetal Alchemist Car Accessories.