Custom
Attack on Titan 

for car accessories

Each of us has the desire to be able to express ourselves and who we are. The result is a wide variety of trends, including items and car accessories popular with young people. A really distinctive accessory should be highlighted. Car Accessories from Attack on Titan.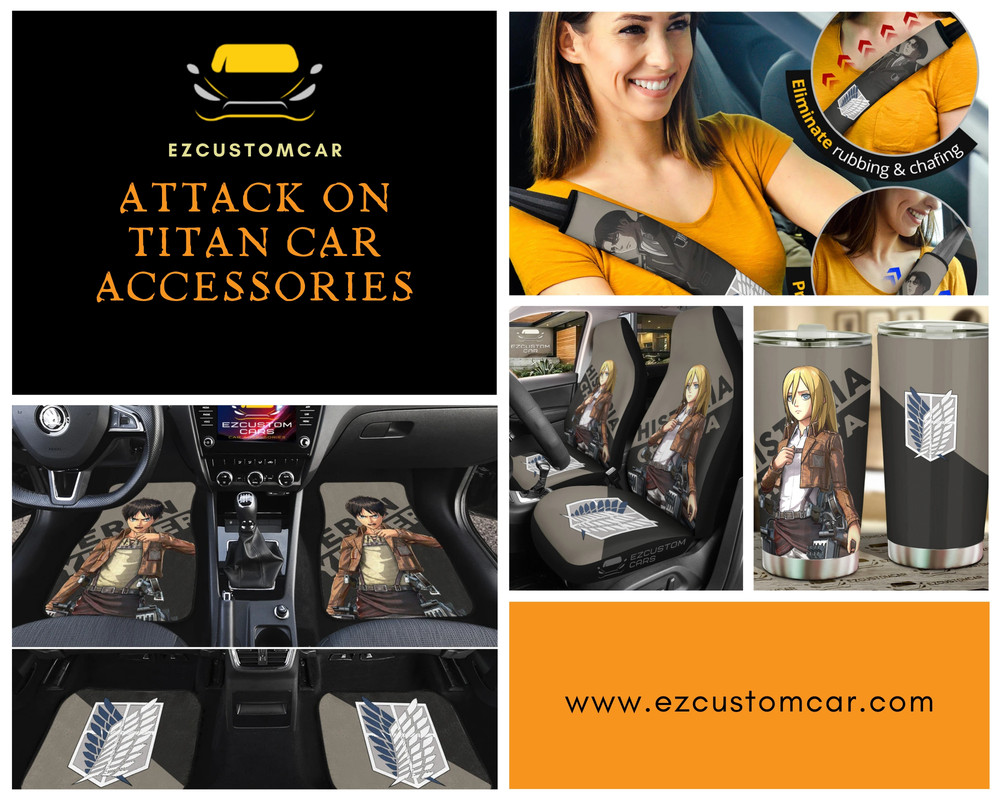 The well-known manga series Attack on Titan has long been part of people's childhoods. This manga also has highly regarded substance and character development. This, in turn, has made the comic series an inspiration for a wide range of other comics. The Attack on Titan Car Accessories is great to present for people who adore the series, evoking the feelings and style of the anime. After all, when you own a vehicle, it's necessary to get auto car accessories. You may accessorize your car with an assortment of interior and exterior car accessories that include a range of designs and colors. If you are searching for waterproof umbrella floor mats, car seat coverings, or car ornaments of the Attack on Titan style, the options in the collection are sure to meet your expectations.

One of the key advantages these designs enjoy is their quality and practicality. Attack on Titan adorning your vehicles with inside and exterior embellishments helps preserve and extend the vehicle's freshness and helps it last longer. It's almost like putting on a protective suit for your vehicle by utilizing the car's exterior car accessories. Furthermore, these car accessories also provide your vehicle a sophisticated, elegant, and polite appearance. As a rule, aesthetics are significant, and so should your vehicle. These custom car mats or seat coverings allow you to bring your vehicle to life and make it distinctive by simulating some of the characters' personalities and images. Attack on Titan makes the inside of the vehicle more upscale, car accessories in a particular style are recommended.

Attack on Titan Car Accessories' unique and stylish hues attract fans as well. There are plenty of fresh and fashionable color schemes to be found in the style of Attack on Titan. Plus, you may use your favorite character print to show your own style and preferences by selecting vehicle car accessories. Ezcustomcar offers an expansive variety of Attack on Titan Car Accessories design styles.