Custom Naruto for car accessories
To secure your vehicle from the outside and beautify it, you need to use car accessories such as interior and exterior devices. Not only has the vehicle car accessories industry developed, but car accessories have also become more diverse. To reflect your own style and individuality, choosing both inside and external car accessories is vital. The diverse marketplace provides customers with a wide range of options. Many young people have an interest in Anime Car Accessories, a trend that is inspired by the subject and aesthetic of the Anime series. Each series will come with its own color and style, but Naruto Car Accessories is considered the most exceptional collection.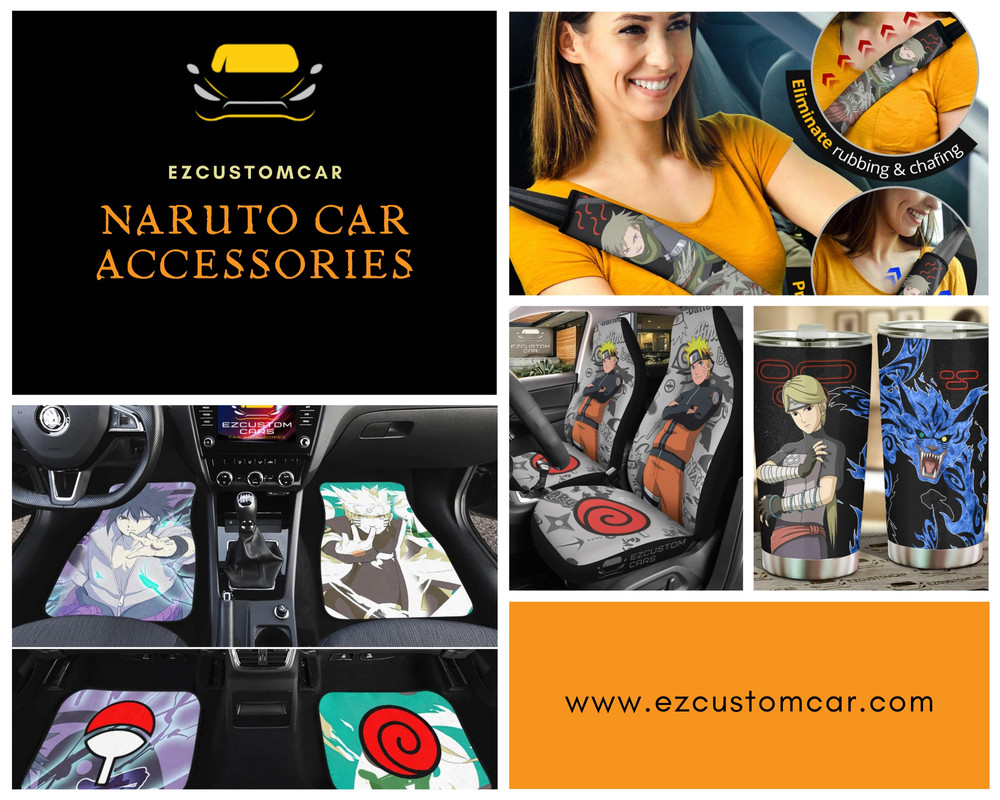 Regarding Naruto Car Accessories, both the color and style are contemporary and attractive, which instantly impresses consumers. Customers have a wide variety of interior and exterior car accessories to choose from, including floor mats, seat covers, and sun visors, etc. This collection will help you make your car new again with minimal expense. The blending of contemporary liberalism with just a hint of traditional flair is helping these designs reach consumers fast. Another thing is that these car accessories feature a distinct style and color, which showcases the specific elements of the Naruto series. Customers who love this series are drawn to this point, which is among the most important. Each design includes new and original character representations. By including personality traits and character looks, you'll have the freedom to express your own personality fully.

The success and fame of the Naruto Car Accessories collection in the market are due to the quality of the products. Customers are always worried about the quality of the products they purchase. To this end, Ezcustomcar constantly ensures the quality of their auto car accessories and custom car parts while developing and producing them. Customers can always be sure of getting satisfaction from the collection's high-quality products since they were launched. For the sake of your car's appearance and overall health, opt for high-quality exterior car accessories that will guard your car against outside influences. In addition, the interior space is very significant. The car's interior will ensure a realistic experience for both the user and other drivers, so an appealing, sanitary, and safe interior will be the top priority. To enhance user comfort and streamline operations, the purchase of high-quality interior car accessories is a must.

Would you want a stylish and customized automobile? Ezcustomcar offers a multitude of Naruto Car Accessories shopping opportunities.