Assassination Classroom for Car Accessories
Anime Car Accessories have become a popular trend among young people, who adore and accept them. Both interior and exterior car accessories are critical for keeping your car safe and looking good, which is why they are called Car Accessories. Car accessories are becoming increasingly popular. As a result, the vehicle accessories industry is well-developed and well-diversified, offering a wide range of models, designs, and styles. Anime-inspired accessories are all the rage these days, as opposed to plain and boring designs from the real world. This design's distinctiveness and disruption help it gain brownie points with clients. This new appearance has given people a fresh perspective on fashion. Ezcustom Car created the Assassination Classroom Car Accessories line particularly for them. You can't ignore one of the most well-known and successful collections in history: this one.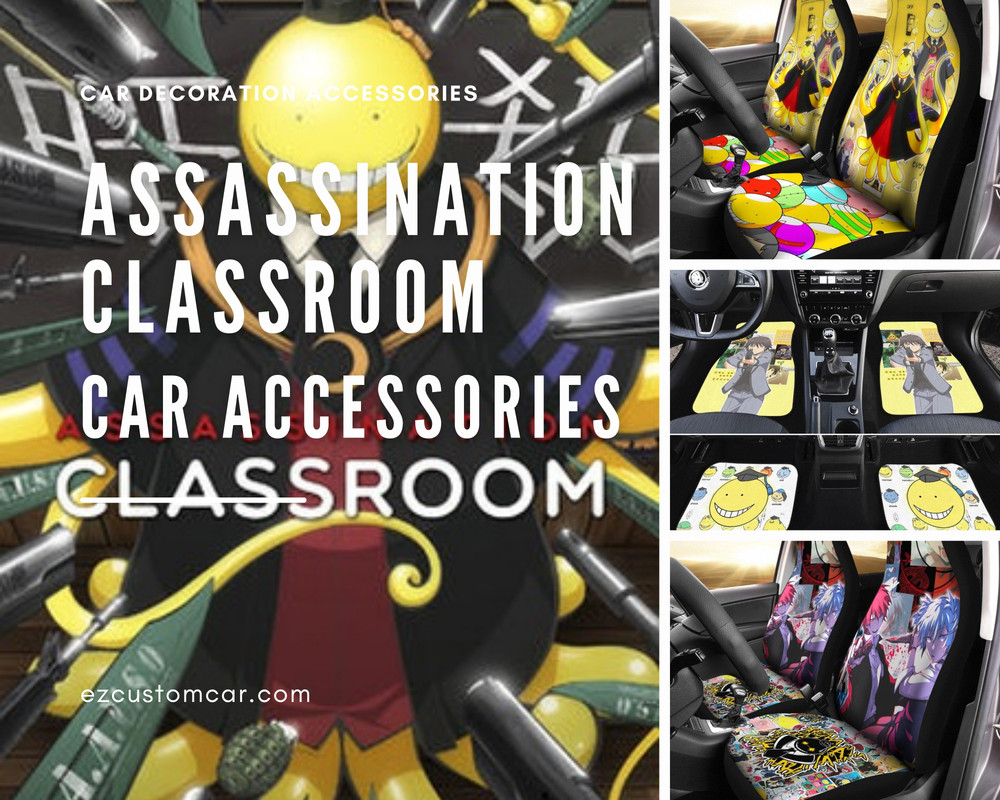 Assassination Classroom is a well-known and well-recognized Anime series among us. The series made a lasting effect on readers not only because of the interesting plot but also because of the imaginative method in which the ensemble of characters was assembled. The major inspiration for this Assassination Classroom Car Accessories collection comes from the story's fashion and personality features. It's possible to purchase both interior and exterior accents from this line. Anime-inspired embellishments adorn every part of the car, giving it a one-of-a-kind appearance. Accessories such as car seat coverings, car floor mats, and car ornaments are among the most popular items in this collection. Assassination Classroom Car Accessories concentrate on the interior of your car, offering an attractive and unique area that displays your personal taste, style, and fashion. These accessories are also kept up to date in order to keep up with the most recent and popular fashion trends. As a result, these designs' sleek and contemporary interiors provide your vehicle a premium and dynamic look. In addition, the collection's external accessories have stunning designs as well. The use of exterior accessories that match the main color of the characters' clothing in this series gives your vehicle a unique, imaginative, and eye-catching appeal.
Quality is the most important component in bringing the Assassination Classroom Car Accessories line closer to its target audience. Interior accessories, on the other hand, are necessary if you want your automobile to appear stylish while also expressing your individuality and sense of style. Exterior accessories, in particular, can help keep your automobile looking like new longer by protecting it from the elements. In addition, interior accessories contribute to making your car a more pleasant place to drive, as well as a place to rest and relax. Ezcustomcar.com offers a wide variety of Assassination Classroom Car Accessories designs.