Vivy: Fluorite Eye's Song for Car Accessories
Do you desire a new look for your vehicle? Is it important to you to be able to express yourself through your car in terms of fashion and personality? Customers have a plethora of options thanks to the market's diversity and growth in automotive accessories. Having this option is a benefit, but it also causes us some confusion when it comes to selecting accessories that are high-quality while still being visually appealing. Don't disregard this article if you're wondering how to get the best automobile accessories. Ezcustom Car will show you the most popular ones. Because of their distinctiveness and ingenuity, anime car accessories have become popular among clients of all ages. Anime style means that the characters from the Anime world are the main inspiration for these auto accessories. Each character has its own distinct look and feel. Vivy: Fluorite Eye's Song Car Accessories has a wide range of designs and colors that appeal to a wide audience.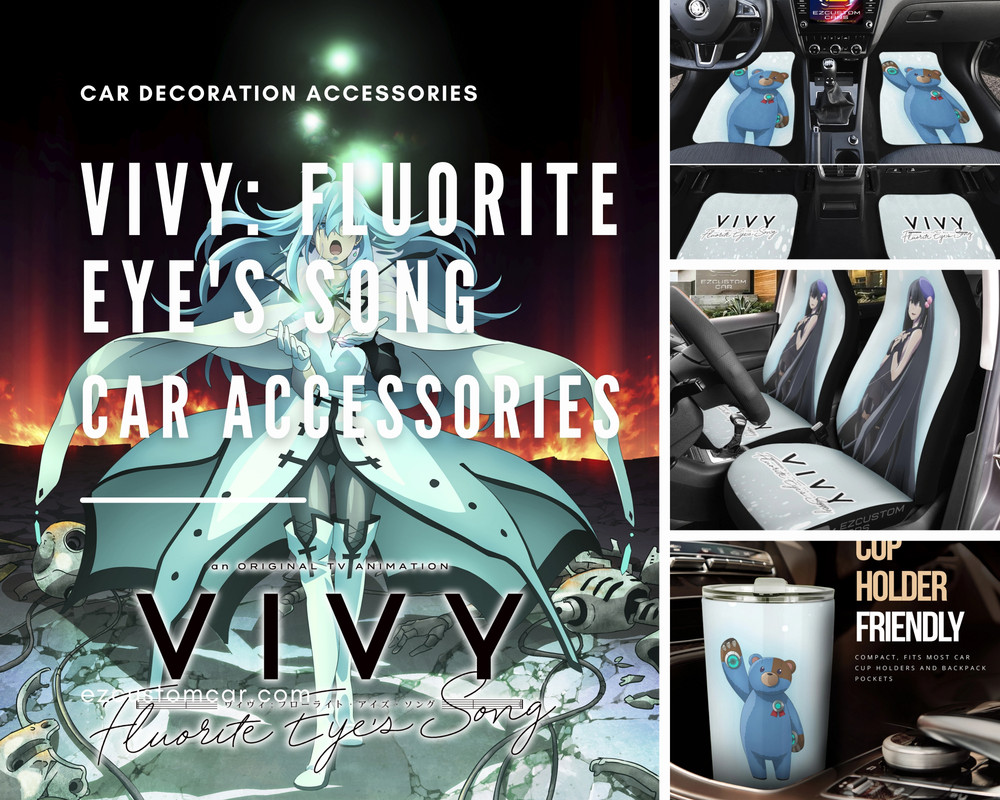 Vivy: Fluorite Eye's Song is a series that leaves us with a lot of mixed feelings and lasting impressions. Additionally, the story's characters are made to be aesthetically pleasing, interesting, and unlike anything else. Ezcustom Car was inspired to create the Vivy: Fluorite Eye's Song Car Accessories line by the story's wide range of personalities and character creations. All fans of the series will find spiritual and meaningful gifts in this collection. The collection gives a wide variety of possibilities to the consumer due to the large range of different accessories that serve to suit all the different needs of the customer. This collection has everything you need, from interior decor to outdoor decor items. In addition, the collection's modern, youthful, and trendy look helps it get brownie points with buyers. Your vehicle will have a stylish and hip appeal with these accessory designs, which have a unique and trendy appearance. In addition, the collection's major color is also the series' main color, so your car's interior will have a beautiful, warm feel to it. The pictures and textures displayed on the goods are likewise highly delicate and skilled.
This collection's most notable feature is the high quality of its automotive accessories. In order to keep your car safe from the elements, these exterior additions are often constructed of heavy, water-resistant, and dustproof materials. In addition, the car's interior accouterments will make each trip more enjoyable. It's easy to keep the inside space clean and dry thanks to the high-quality materials used. At the same time, it restores the car's elegance and smoothness. Car accessories not only enhance the aesthetic appeal of your vehicle, but they also have a functional purpose: they assist keep your vehicle safe. Vivy: Fluorite Eye's Song Car Accessories are available at Ezcustom Car.