One Piece Car Accessories
Custom One Piece for car accessories
Car owners are eager to keep their automobiles looking sharp and brand new. Most consumers are obsessed with finding the best car accessories. Thanks to the current marketplace's evolution, which offers consumers a wealth of different options regarding design, color, and style, a new trend in fashion has arisen known as Anime Car Accessories. Cartoon-like car accessories, which are made with high-quality materials and fashionable flair, have proven popular with many consumers, particularly youngsters. The One Piece Car Accessories are one of the newest collections, which include vivid depictions of the characters of the series. The pictures will give your car a fresh and stylish look.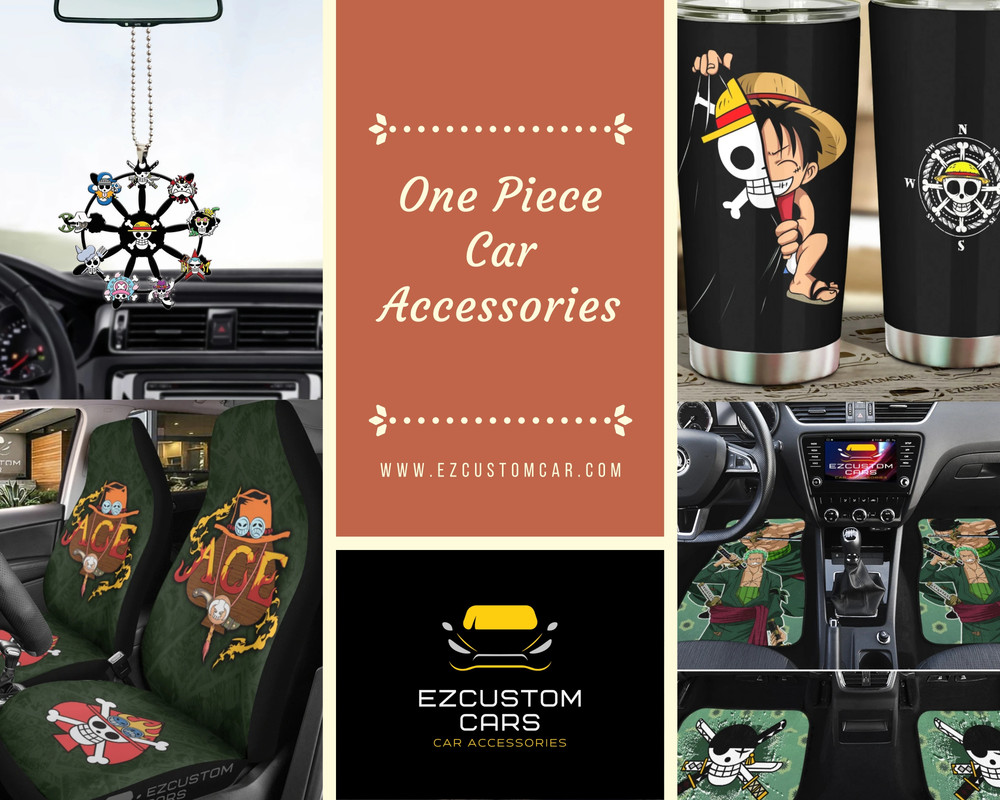 If you want a complete One Piece Car Accessories collection, you can definitely locate the relevant car accessories. This range of car accessories offers everything from interior to exterior items to ensure the safety of your vehicle. These automobile add-ons offer a distinct look that gives your vehicle a more upscale and elegant feel. The textures and graphics of the car accessories also give consumers an impression of quality. In One Piece, one of the series we grew up with, the characters are shown in a unique, remarkable way. Each figure has a unique style with various forms and characters. Ezcustomcar additionally constantly includes the newest fashion trends to provide the most stylish and contemporary styles to customers.

One Piece's distinctive and stand-out use of color has been a large part of why its fanbase has grown. You and your visitors will be more impressed with your car's inside if you choose furniture and decor similar in color and design. Furthermore, selecting One Piece Car Accessories allows you to demonstrate your individuality and style with pictures of characters included in the car accessories. When selecting vehicle car accessories, quality is critical since it protects your car and helps keep it looking fresh. Ezcustomcar is therefore constantly guided by the pursuit of excellence when it comes to manufacturing car accessories. These vehicle car accessories, crafted from high-quality materials, provide both longevity and comfort for consumers.

Unique and elegant touches are possible with the varied One Piece Car Accessories range. Take a look at Ezcustomcar for a wide selection of options at a reasonable price.