Jujutsu Kaisen Car Accessories
Custom Jujutsu Kaisen for car accessories
Have you bought a car? Do you feel perplexed about your car accessories? Here's some useful advice to help you make the best choices. Personalized car accessories may give your vehicle a more attractive appearance and also represent something of your character. You may use car accessories to either decorate your car or to protect it. Choosing car accessories is not as simple as looking at the color or price tag. Because of their unique look, anime car accessories have gained popularity among young people. The variety of Anime-inspired designs gives customers the freedom to customize their car accessories. The best of the Jujutsu Kaisen Car Accessories brand is shown here.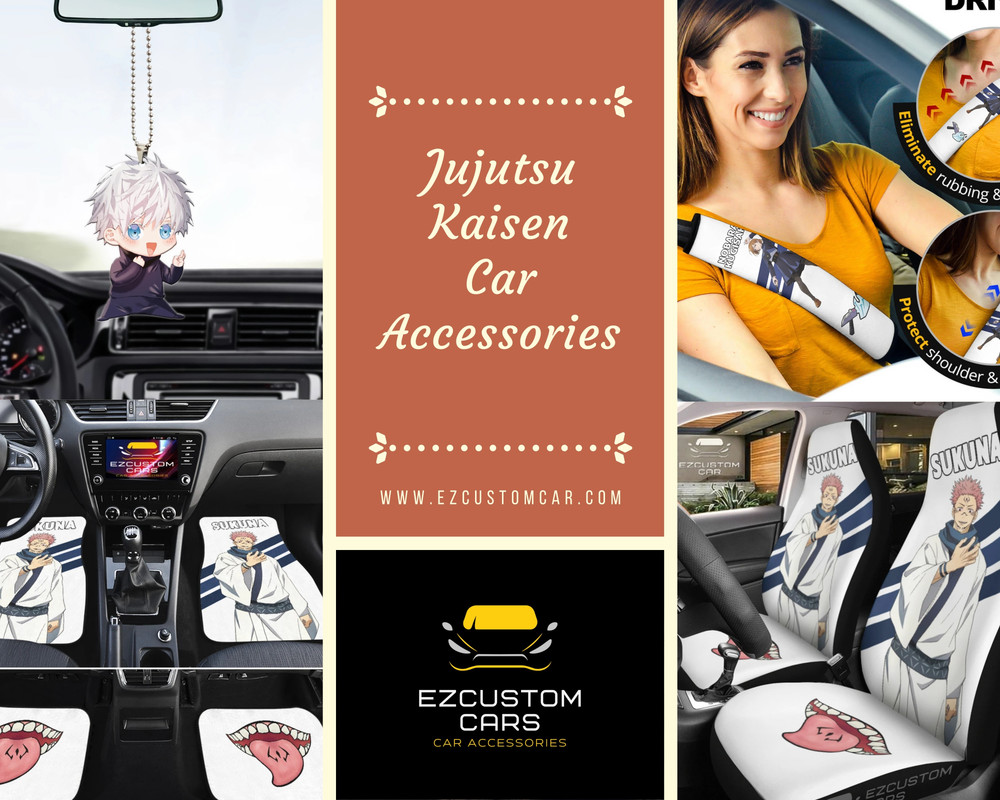 Jujutsu Kaisen Car Accessories
design incorporates car accessories that come from the inside and outside of the car, with themes from the anime. You will find character-themed car accessories quickly. As a result, the line received an abundance of positive responses from customers, especially anime enthusiasts. The catalog offers various products for both indoor and outdoor usage, and it presents customers with a wide range of options. The color blend in these designs earns them a bonus with customers. You can show your flair while still preserving your character's modesty and imagination using the clothing styles seen throughout the story. No character may be compared to any other one. The style of Jujutsu Kaisen Car Accessories is fresh. By incorporating the latest interior design trends,
Ezcustomcar
helps you stay trendy. In addition, each design showcases many different styles, and you may express your own sense of style via them.
These add-ons assist the vehicle manufacturers in getting closer to customers because of their quality and utility. Adding these improvements will provide a thrilling experience for you and your companions. The vehicle's inside is made from the highest quality materials, making the
Jujutsu Kaisen Car Accessories
pleasant and comfortable. Choosing products made of waterproof, anti-fog materials keeps your car's inside looking and feeling fresh. The Jujutsu Kaisen Vehicle Sunshade (and other exterior car accessories) may be used as a protective barrier to prevent your vehicle from being damaged by external forces. The car accessories in your vehicle not only make it seem classier and more attractive, but they also play a crucial role in keeping your car fresh and new by protecting it from outside influences. The Jujutsu Kaisen Car Accessories collection of designs from
Ezcustomcar
is available for browsing.