Gintama Car Decoration Accessories
Anyone who owns a car is concerned with the maintenance and improvement of their vehicle. Choosing the appropriate Car Accessories is always the most crucial aspect of the purchasing experience. Anime Car Accessories have arisen as a new fashion trend, with the sector's growth allowing buyers a wide range of alternatives in terms of shapes, colors, and styles. Many customers, particularly young people, have expressed an interest in automotive accessories designed in a creative, clever, and highly trendy Anime style. Gintama Accessories is a new line of car accessories that replicate the style and imagery of the characters from the anime series of the same name in sharp and detailed detail, adding fresh flair and class to your car.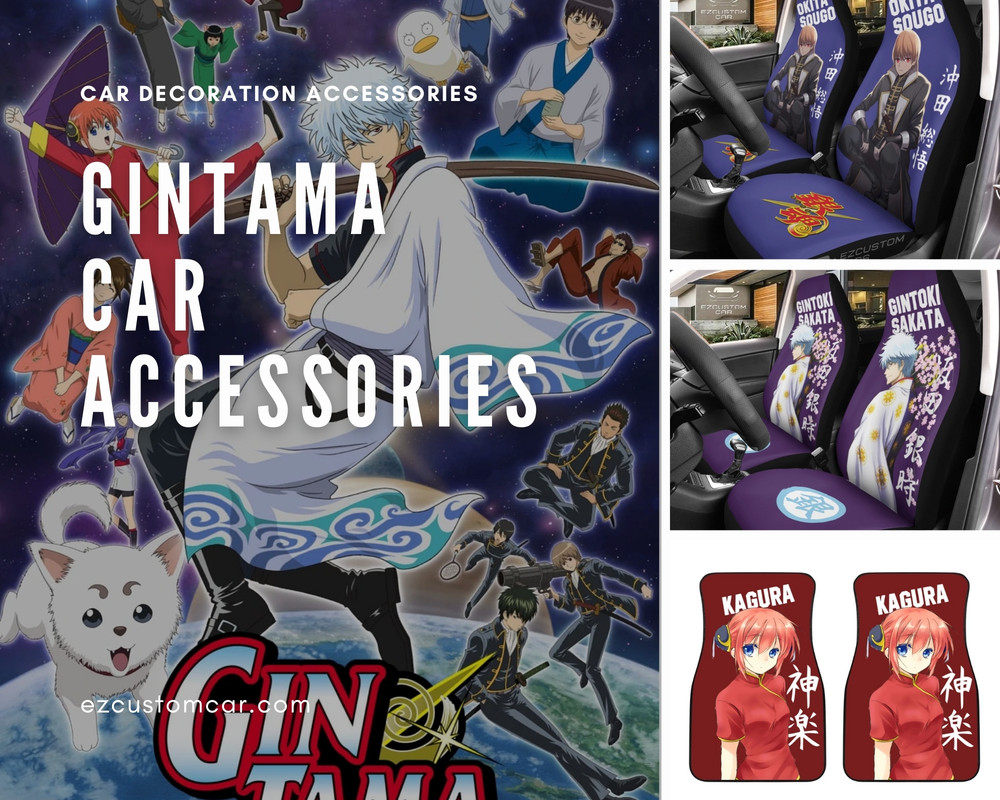 When it comes to Gintama Accessories, you're sure to find what you're looking for. These Car Accessories, whether for the interior or exterior of your vehicle, will keep it well-protected. These car accessories give your vehicle a new look, increasing its luxury and sophistication. The textures and images exhibited on the accessories are equally crucial in gaining buyer favor. The Gintama series, which we all remember from our childhood, is rendered uniquely and spectacularly. Despite their variances in size, form, and attitude, each character provides unique styling. Ezcustom Car also follows the latest fashion trends to ensure that its products are as current as possible for clients.
The disruptive color palette of the Gintama series is also an important factor in bringing this brand closer to customers. Your home will appear more luxurious and well-designed with a harmonized color scheme, and you and your visitors will have a lot of fun utilizing it. The Gintama Accessories allow you to express your personality and sense of style in part by displaying character images prominently on each accessory. When it comes to car accessories, quality is essential because it not only protects your vehicle but also helps it to seem like new. When it comes to creating these car accessories, Ezcustom Car's guiding concept is quality. Because they are made of high-quality materials, these vehicle accessories are long-lasting and comfortable for customers.

Choose from a variety of Gintama Accessories to customize and make your vehicle one-of-a-kind. Save money when you buy car coverings from Ezcustomcar.