Custom Fate/Stay Night for Car Accessories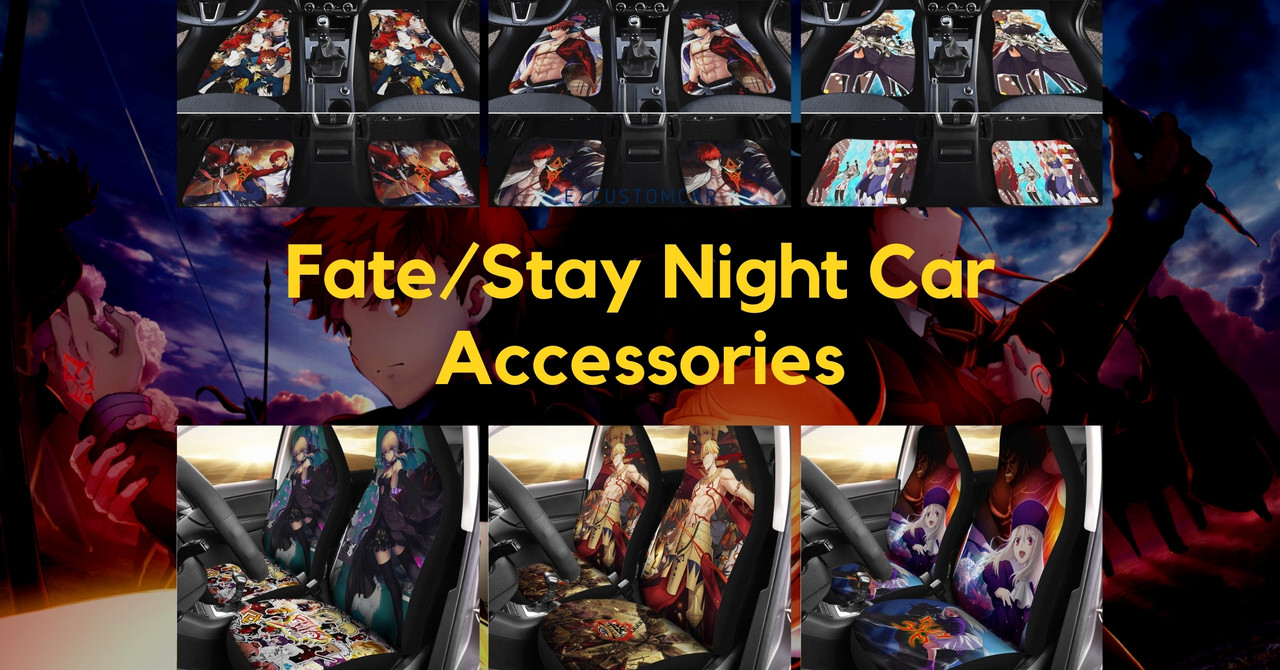 Automobile Accessories include both exterior and interior components that not only enhance the appearance of your vehicle but also express your own style. As a result, the expanding vehicle accessories market provides purchasers with a diverse selection of possibilities. Automobile accessories have now surpassed basic and simple accessories as a primary concern for automobile owners. Anime Car Accessories is a common trend among customers, particularly those who enjoy anime. Ezcustom Car's car accessory lines are inspired by visuals, clothing, and character attributes from popular television shows. Fate/Stay Night Car Accessories is one of the most well-known and well-liked collections.
Fate/Stay Night is an anime series with which many people associate their childhood. Readers are left with an impression of each character in the series. This collection is a wonderful and heartfelt gift for fans of the series. Fate/Stay Night Car Accessories are intended to give your vehicle a sleek and fashionable appearance. Customized Car Mats Fate/Stay Night is an important component in the collection that improves the inside of your vehicle. Customers can select from a variety of products based on the personalities and characteristics of the characters in the story. Because of their hue, these auto accessories score points with purchasers. Color combinations that are unique and impactful can give your vehicle a premium appearance. Characters are cleverly portrayed on each product, making it simple to select your favorite.
Fashion trends are always being updated in order to develop fashionable, current, and youthful designs for automobile accessories. A sleek design complements a refined environment. Last but not least, at Fate/Stay Night Car Accessories, quality is always a top focus. These car accessories are soft, non-slip, and water-resistant, preserving the interior of the vehicle. These floor vehicle mats not only improve the appearance of the inside but also improve the driving experience. Quality interior design will provide you with comfort and ease. With the Fate/Stay Night Car Accessories range, you can make your vehicle stand out. Ezcustom.com offers a variety of alternatives at reasonable pricing.