Fairy Tail Car Accessories
Do you have a car? Are you unsure about the car accessories? This essay will assist you in making sound decisions. The accessories on your automobile not only help it look attractive, but they also reflect your personality. Exterior accessories serve to protect your vehicle while also adding a vibrant appearance to it. When it comes to vehicle accessories, there are various variables to consider. Because of its unusual appearance, Anime Car Accessories is a popular trend among young people. Accessories are inspired by anime characters and come in a variety of styles to meet customers' needs. Fairy Tail Car Accessories is a well-known brand.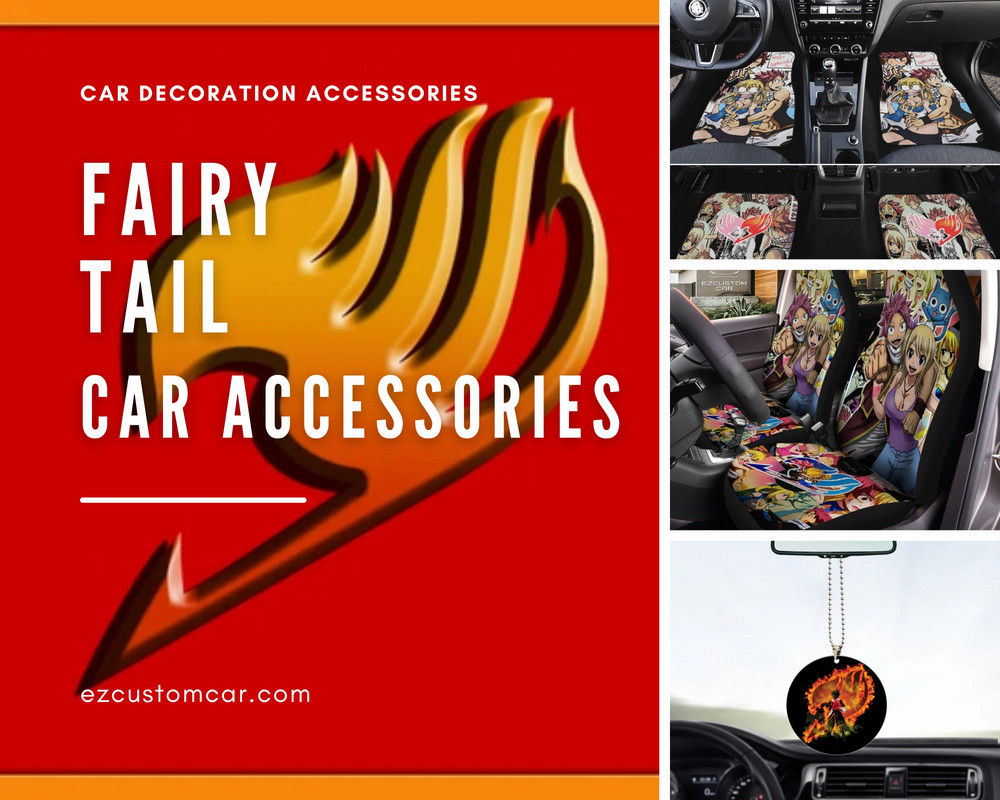 Fairy Tail Car items are exterior and interior additions designed to fit the characters in the same name series. Character-themed car accessories are widely available. So far, the collection has received a lot of positive responses from customers, especially anime fans. The product line comprises items for both the inside and outside, providing buyers with various options. Clients like these designs because of the color palette. The visuals reflect the story's characters in subtle and inventive ways that allow you to demonstrate your style. Each character has a distinct personality and style that distinguishes them from one another. Fairy Tail Car Accessories are well-liked for their fashionable appearance. Ezcustomcar is always updating the current fashion trends in-car accessories to offer your car the most modern and trendy appearance. Furthermore, each design displays a unique style, allowing you to express yourself fully.

The excellent quality and utility of these auto accessories are in-car one of the reasons they are so popular. These add-ons will improve your and your passengers' experience. Fairy Tail Car Accessories's interior accessories are plush and pleasant. Fairy Tail Seat Covers and Fairy Tail Car Floor Mats are two examples of water-resistant, anti-fog materials used in automotive interiors. Exterior decorations, such as the Fairy Tail Automobile Sunshade, act as a shield to protect your vehicle from the elements. Automobile accessories not only make your automobile more beautiful and refined, but they also protect it from outside elements, increasing its lifespan and preserving its newness. More Fairy Tail Car Accessories designs may be seen at Ezcustomcar.