Danganronpa for Car Accessories
Do you own a car? Are you feeling overwhelmed by all of the extra car accessories you're obliged to buy? The information in this article will help you make informed judgments. Car accessories not only make your vehicle more beautiful and sophisticated, but they also show some of your own identity. Home and car accessories may both assist define the appearance of your room and protect your vehicle. Choosing vehicle accessories is a difficult undertaking that must take into account numerous considerations. Anime Car Accessories have become a popular trend in automobile accessories among young people due to their distinct flair. Customers' desires are addressed by fusing their personal style with those of anime characters. The most popular collection is Danganronpa Car Accessories.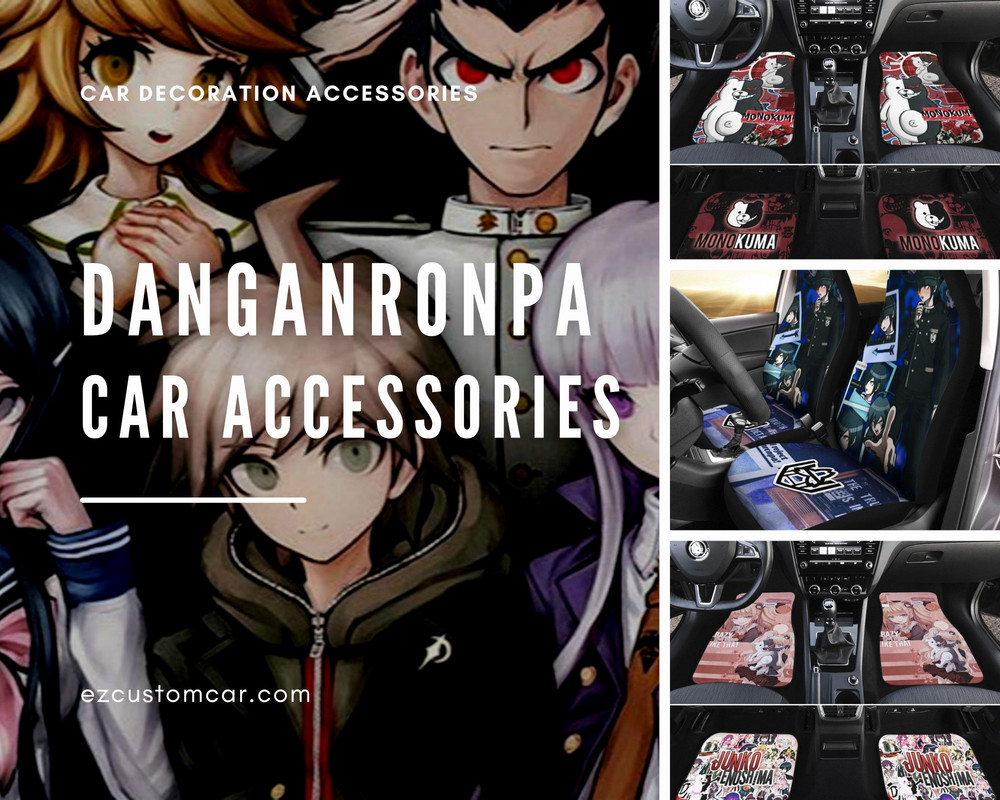 Danganronpa Car Accessories include both exterior and interior options that correspond to the anime's characters and aesthetics. If you're seeking car accessories in the style of your favorite character, you may easily find them. As a result, upon its publication, the collection received positive feedback from consumers, particularly anime fans. Customers can also choose between interior and exterior design options from the range. Color patterns used in these designs assist them to gain favor with clients. The graphics in the story use images of the characters in a subtle and innovative way, allowing you to showcase your own sense of style. Every character has their own individual personality and approach, and everyone brings a unique color to the table. Danganronpa Car Accessories are also fashionable. Ezcustom Car keeps car accessories up to speed with the latest fashions by revising the design process of car accessories on a regular basis. And each design features a variety of designs, allowing you to express your particular style through these products.
Another advantage is that they are both long-lasting and functional. These enhancements will allow you and your passengers to relax and enjoy the voyage. Danganronpa Car Accessories' interior accessories are made of high-quality materials and provide comfort and tenderness. Water-resistant, anti-fog materials are often used in Danganronpa Car Seat Covers, Danganronpa Car Floor Mats, and Danganronpa Car Floor Mats, among other things, to help keep a clean, fresh inside of your car. The Danganronpa Car Sunshade and other external accessories will protect your car from the effects of the outside environment. With the addition of car accessories, your vehicle will not only look beautiful, but it will also be better protected, allowing it to retain its sturdiness and newer appearance. Ezcustom Car has the best Danganronpa Car Accessories styles.