Custom Bleach for car accessories
One of our favorite aspects of Anime Car Accessories is the eye-catching characters that are so imaginative and distinctive. Each character has a distinct style and color palette that is unlike that of any other character. Ezcustomcar's goods have been inspired by the originality and variety of character creation, seen in Anime style. In the Anime world, car accessories are trendy and are influenced by the characters and aesthetics seen in the show. Those who own a vehicle must be aware of the significance of car accessories. Customers now have many different options, with many different designs and colors for these items. Bleach Car Accessories is an indoor and outdoor automobile accessory collection that makes your car more elegant and luxurious. Additionally, the designs limit the impacts of external variables, so your car's longevity and newness are both maintained.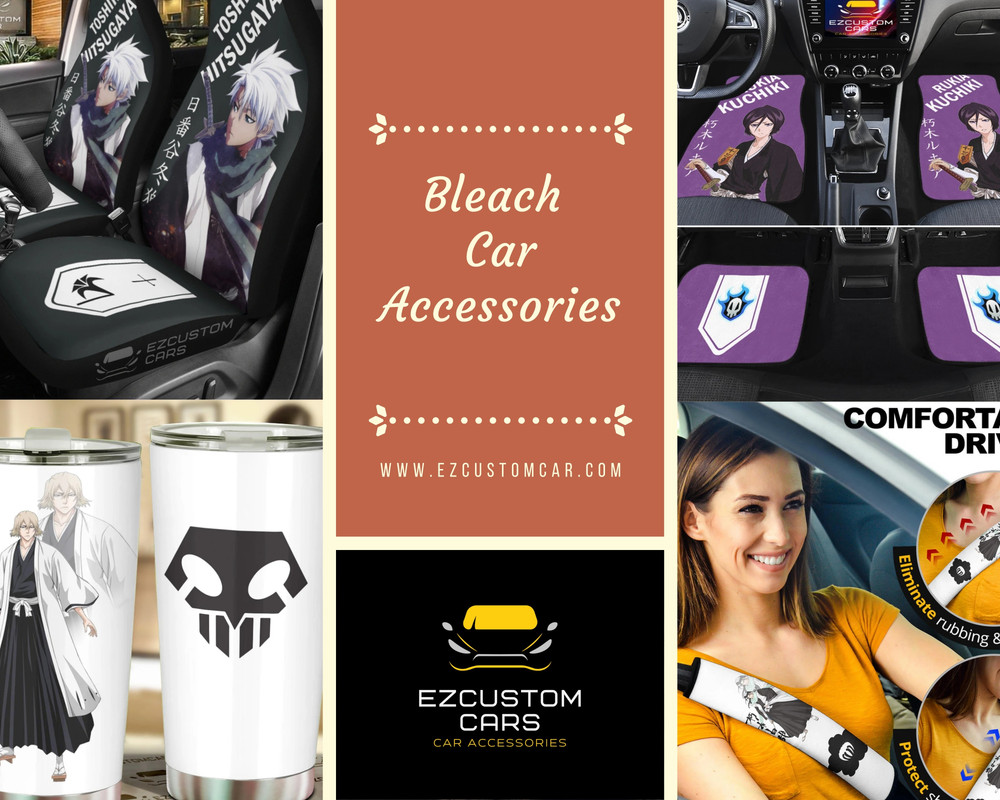 Let's look at what makes this collection so unusual!
Why did consumers take an interest in the
Bleach Car Accessories
line from the start? What is it about the collection that makes it special? The popularity of this product is greatly enhanced by the style and color of each design in the product line. To make things easier for consumers, we must examine the many colors, models, and design options in this line. Interior and exterior car accessories, including add-ons like steering wheels and audio systems, let you express your own style and identity. These vehicle additions are instrumental in the Anime world, where they will help you really stick out and make a strong impression. This collection presents creative, delicate, and intellectual renderings of anime characters, providing consumers with a sense of familiarity, particularly for fans of manga. Manga and Japanese animation. The innovative combination of colors also produces a very attention-grabbing and distinctive overall look. Make your vehicle seem cooler and more interesting by getting the primary anime color. For instance, the interior accouterments will provide your vehicle with a fresh and contemporary inside. The
Bleach Car Accessories
' contemporary designs are of incalculable help. You may make your vehicle more hip and modern with designs that target the younger demographic.
Additionally, Bleach Car Accessories has delivered excellent quality to its consumers.
Ezcustomcar
recognizes that car accessories not only look good but also assist you in keeping your vehicle safe. Because of this, we prioritize quality. The items in this assortment are crafted from high-quality materials, providing our customers with the greatest possible experience. From the outset, they gain brownie points with consumers. Anti-slip, water-resistant vehicle car accessories, including car seat covers, car floor mats, etc., are used to make the inside of the car dry and clean and assist the driver feel comfortable. The following convincing arguments should persuade you to purchase these
Bleach car accessories
immediately. Be sure to have a look at our site for additional vehicle accessories.