The advantages are apparent, but the appearance is not for everyone. Here are five steering-wheel coverings that we think are worth considering.
Sliding into the cockpit in the middle of winter may be a challenge, particularly if your vehicle lacks creature conveniences such as auto start and heated seats. A heated steering wheel is also a great feature of current vehicles. However, most older automobiles do not have these functions. Seat coverings will protect your vinyl and leather seats from feeling freezing on your bottom and back, but what about your fingers on that ice-cold steering wheel?
The solution is a steering-wheel cover. Today's steering-wheel coverings, made of contemporary, breathable, and soft yet gripping fabrics, are a far cry from the slick sheepskin ones your grandfather wore (more on those later). They are available in a variety of styles, patterns, and fabrics. However, we must acknowledge that the look is not for everyone.
In any case, the advantages are apparent, and this item is a nice and reasonably priced present. Here are five steering-wheel coverings that we'd consider employing in our own vehicles. If you are also an anime fan, don't miss them.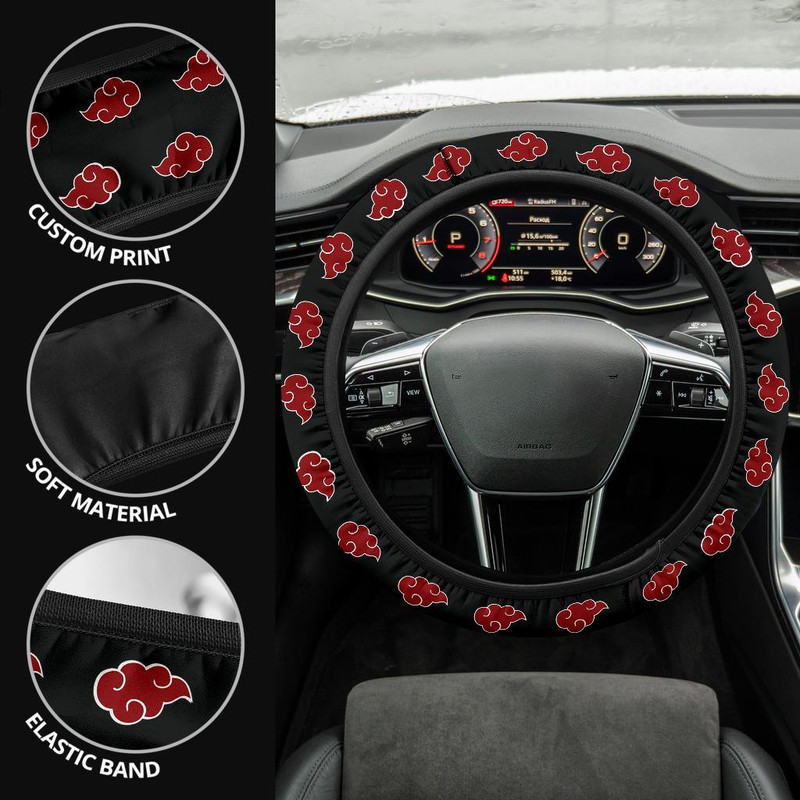 The Akatsuki Steering wheel cover is an iconic design. The image of the red cloud of the Akatsuki crime gang makes many people afraid to see it. This is also the best-selling steering wheel cover of EZCustomcar.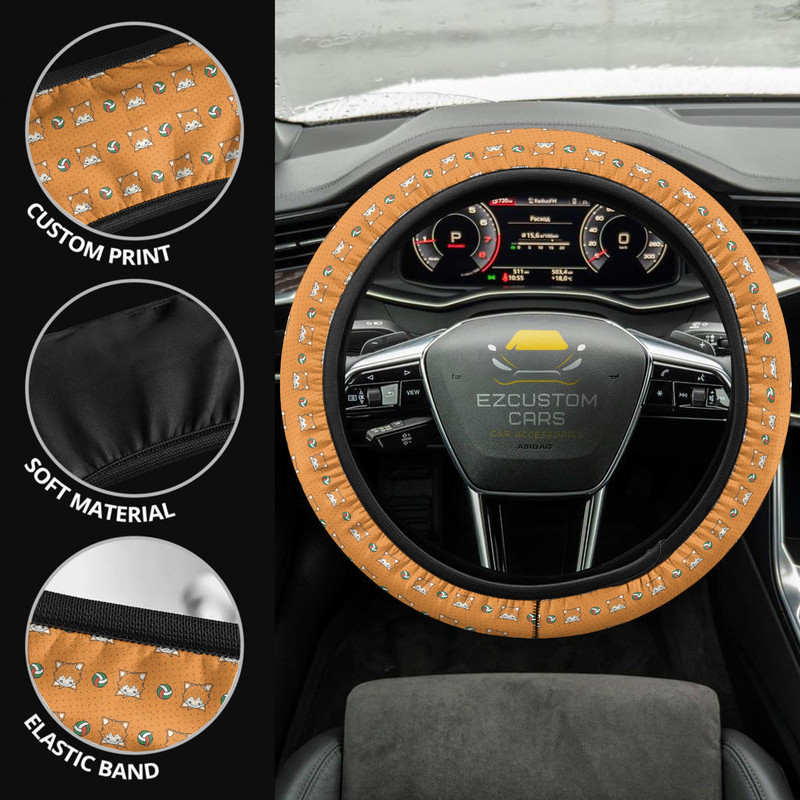 This cover is designed for steering wheels of all sizes in diameter and features a silicone honeycomb design and a microfiber base material that provides excellent heating and cooling qualities. Besides, the popularity of the character Shoyo Hinata in Haikyuu is also the reason why this steering wheel cover is so popular.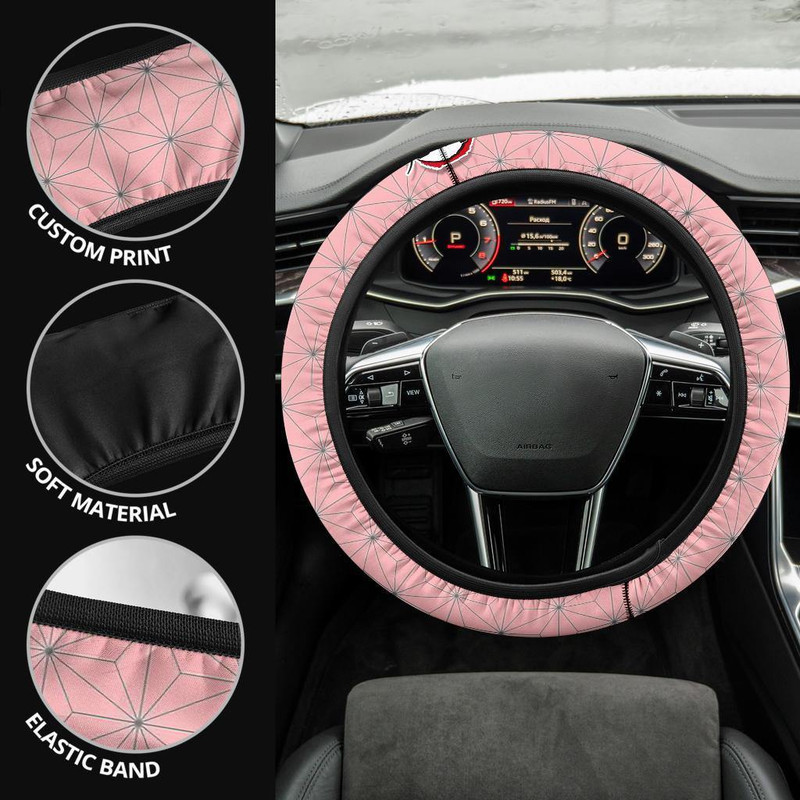 Consider a color-accented steering-wheel cover to match your paint if you want to fancy up your ride a little. This one is available in pink and white for all sizes. Nezuko in Demon Slayer is a female character with an extremely large amount of fnan, so Nezuko wrapped this steering wheel as a gift to fans around the world.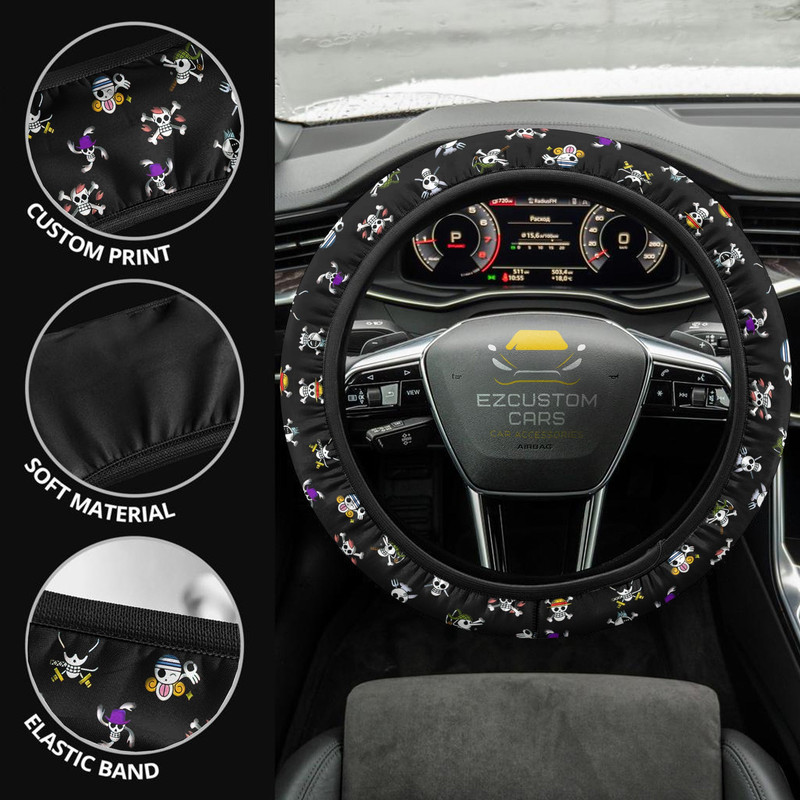 One Piece is an anime series that is always ranked at the top of the best anime of all time. That is why the One Piece steering wheel covers are constantly sold out every time they are released. Order this design now if you are also a fan of One Piece.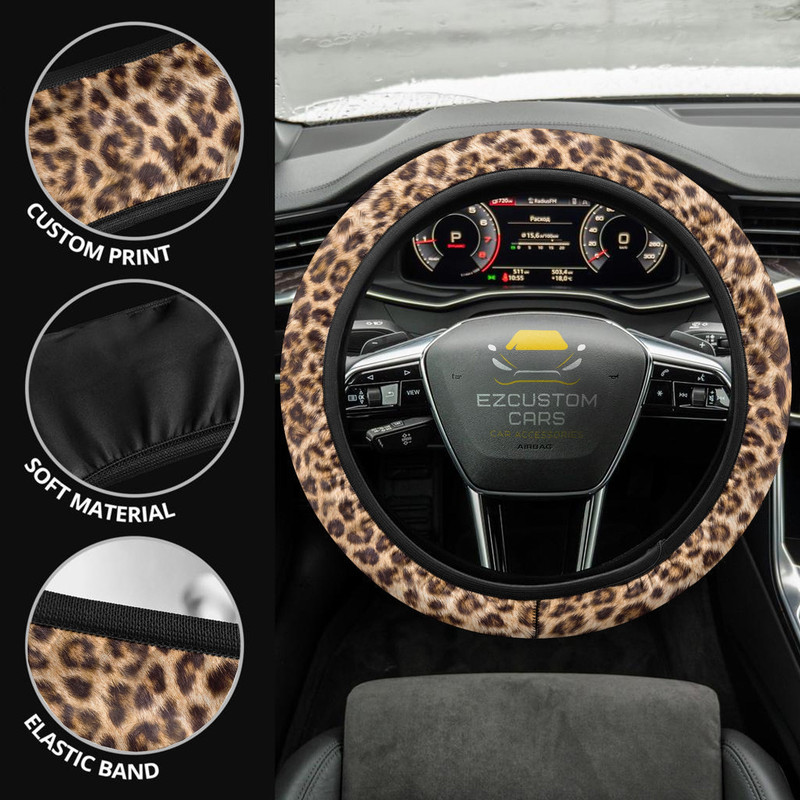 If you want to decorate your car in a wild style, don't forget this Leopard Skin Steering Wheel Cover. It brings a new feeling but still no less luxurious.