To protect my Steering Wheel Cover, I use a steering wheel cover. As a result, while choosing a steering wheel cover, it is essential to have the correct size. A loose steering wheel cover should be avoided. It should be pressed firmly on the steering wheel. You'll want it to grasp the steering wheel so it doesn't fall off while driving.
How To Measure Steering Wheel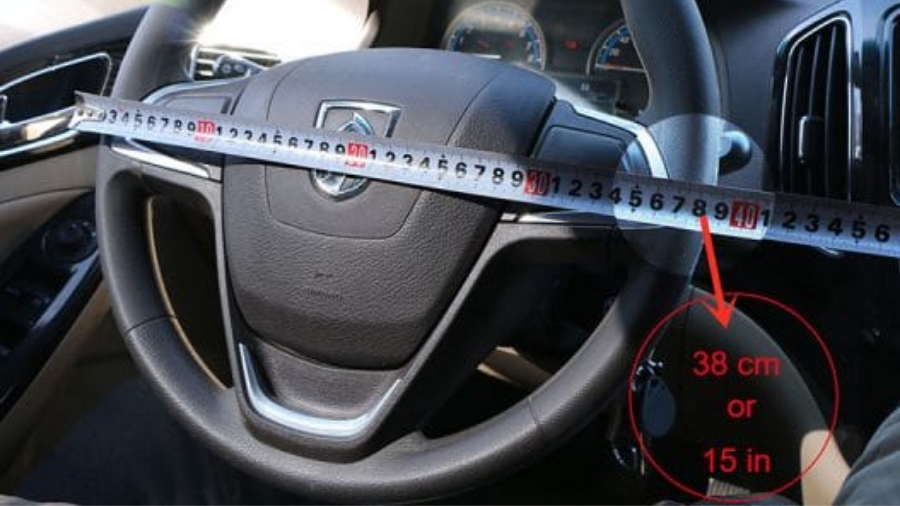 How can I measure the size of my steering wheel? Stretch a tape measure over the front of your steering wheel, from one side to the other, to determine its diameter. The majority of steering wheels have a diameter of 14–17.5 inches (36–44 cm).
Place the tape measure from the outside edge of one side to the outside edge of the opposing side at the middle of the steering wheel. This will be a measurement ranging from 14′′ to 17-1/2′′.
Measuring your steering wheel is not difficult. It guarantees that you obtain the exact size. So, before you buy, take some measures.
Circumference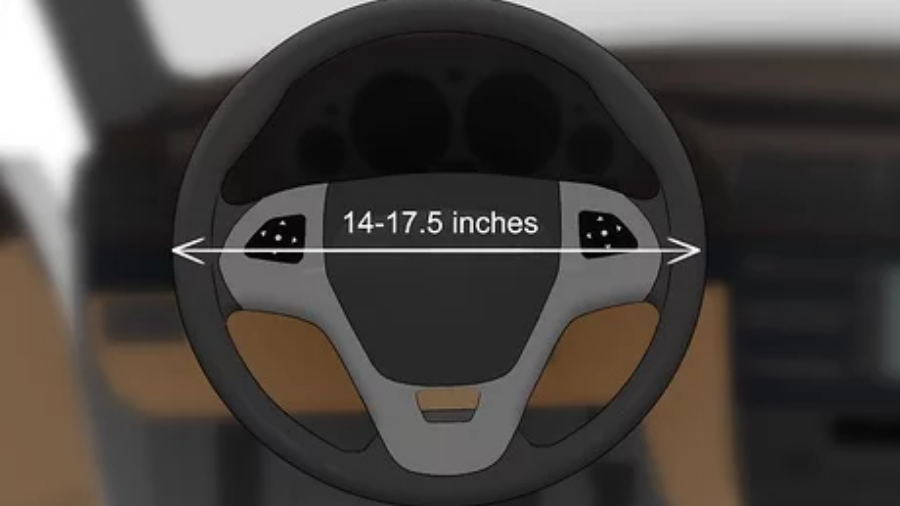 If my education is accurate, circumference is the measurement on the exterior of the wheel.
Place a piece of tape on the tape measure at the 1′′ mark. Adhere to the steering wheel's top outer edge. Go all the way around the outside of the steering wheel, keeping the tape measure in place with your hand, until you reach the start of the tape measure. This will be a measurement that ranges between 43" to 54".
Grip Diameter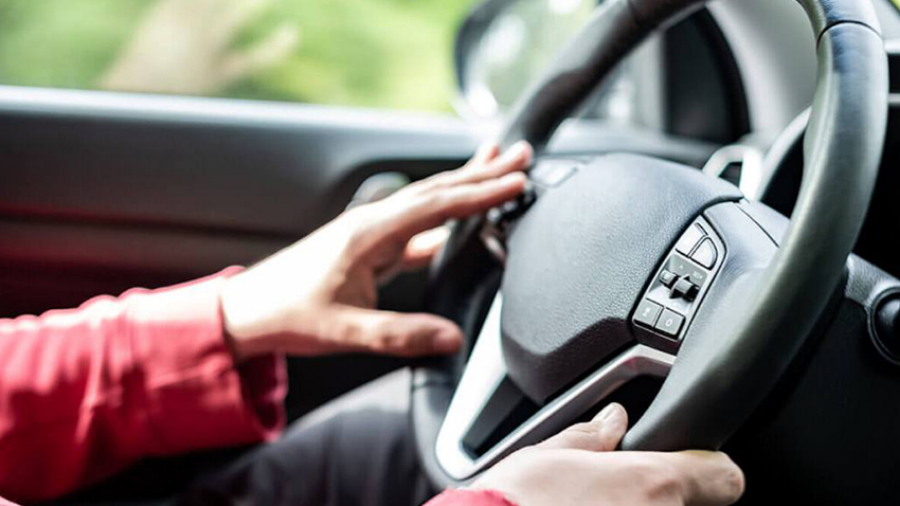 Diameter is the measurement of the thickness of the wheel that you are holding.
Wrap the tape measure all the way around the steering wheel, as if you were clutching it. This will be the smallest measurement between 2-3/4′′ and 4-1/2′′.
Selection
Look for steering wheel coverings that are sized to fit your steering wheel. Each manufacturer will have distinct size criteria, so when selecting your steering wheel cover, keep the outer diameter and grip circumference in mind. Did you know... Steering wheel diameters typically range from 14 12 inches to 17 12 inches, and grip circumferences can range from 2 34 inches to 4 14 inches.
I came across this video that explains how to measure your steering wheel.
Steering wheel covers not only give a cosmetic addition to the interiors of your vehicle, but they also provide you with a stronger grip on the wheel while you drive about in your car.
Color Design Styles
Steering wheel covers are available in a wide range of shapes, colors, and patterns. There are leather steering wheel covers, rubber steering wheel covers, and even a few types coated with fur.
After you've chosen the material, color, and style of your steering wheel cover, it's important to consider the sizes.
Size Matters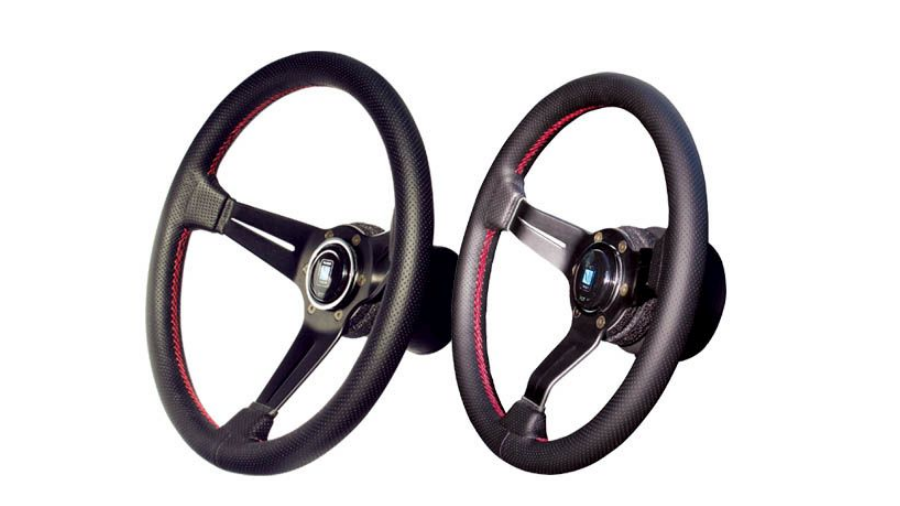 When searching for steering wheel cover sizes, you may also come across manufacturers that just put the diameter of the wheels that they will fit on the labels. Covers are often labeled as being suitable for steering wheels with diameters ranging from 14.5 to 15.5 inches.
If you changed your vehicle's factory steering wheel with a customized one, you may also buy steering wheel covers in different sizes to accommodate smaller or bigger steering wheels.
Smaller sizes range from 33 to 37 centimeters in diameter. This is around 13 to 14.57 inches in diameter. Steering wheel coverings in sizes ranging from 39 to 42 centimeters in diameter are available for bigger steering wheels.
Steering Wheel Cover Sizes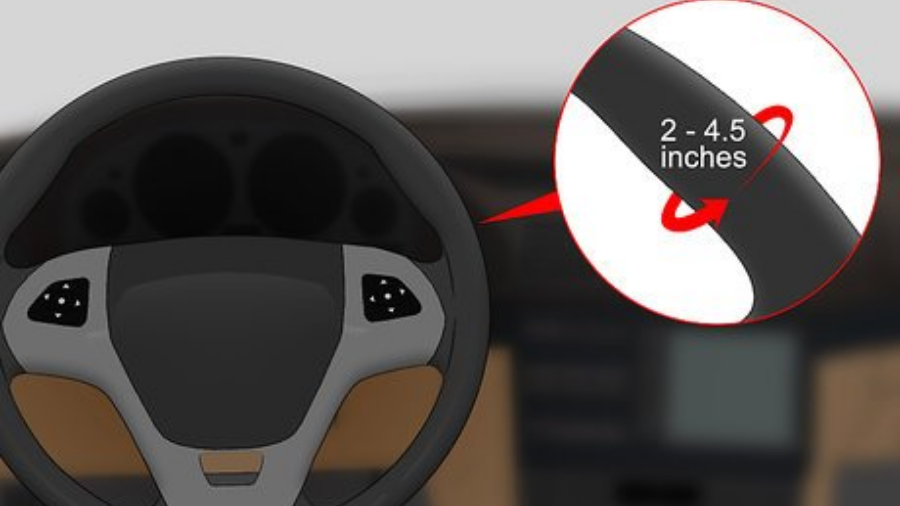 While, as previously said, most steering wheel covers are available in sizes that match standard-sized steering wheels, there are also smaller and bigger versions available; you should double-check the size of your vehicle's steering wheel.
To ensure that you are looking at the correct sizes of steering wheel covers, measure the diameter of your wheel and then notify the seller or manufacturer of the size of your wheel.
This ensures that the cover fits tightly over your current steering wheel, providing superior handling and grip.
Steering Wheel Cover Size Code
According to the top manufacturers on the market, the covers are mostly available in leather, rubber, and synthetic mesh material in six different sizes. As a result, measure the diameter of the steering wheel and choose a suitable steering wheel cover size from the list below.
A – 15 ½" x 3"

B – 16 ¾" x 3"

C- 15" X 4"

AX – 15" x 3 ½"

BX – 16 ½" X 3 ½"

AXX – 15" x 3 ¾"
The first dimension describes the diameter, while the second specifies the wheel's grip.
Once you've determined the size of your steering wheel, look into steering wheel coverings from Ezcustomcar.
Care and cleaning
The steering wheel is one of the most worn components in your car's interior as a result of regular usage. It's one of the first areas to show signs of wear and tear, as well as being gummed up.
Even after washing, it's difficult to conceal the black hand grease or any worn stains. Because contemporary wheels include functions such as the horn, audio, and cruise control, replacing the wheel is a costly and time-consuming task.
So, as a discriminating driver, what should you do when confronted with a worn-out steering wheel? You should write about it!
Prevent steering wheel damage
Steering wheel coverings offer a touch of class to your vehicle. Most importantly, the covers keep the wheel from deteriorating and increase your grip. While new automobiles are often equipped with matching wheel coverings, the covers tend to wear out quickly due to friction with the hands.
The steering wheel might develop cracks throughout the winter and summer seasons. They get slick during the wet season. The steering wheel gets too hot to touch in the summer heat. In such seasons, a cover might come in helpful to assist you to endure the severe weather conditions.
The greatest steering wheel covers are fashioned from a variety of materials, including leather and plastic. They are also available in a wide range of textures, styles, and colors. Matching wheel coverings are available from automobile accessory stores and internet car part dealers.
Consider Leather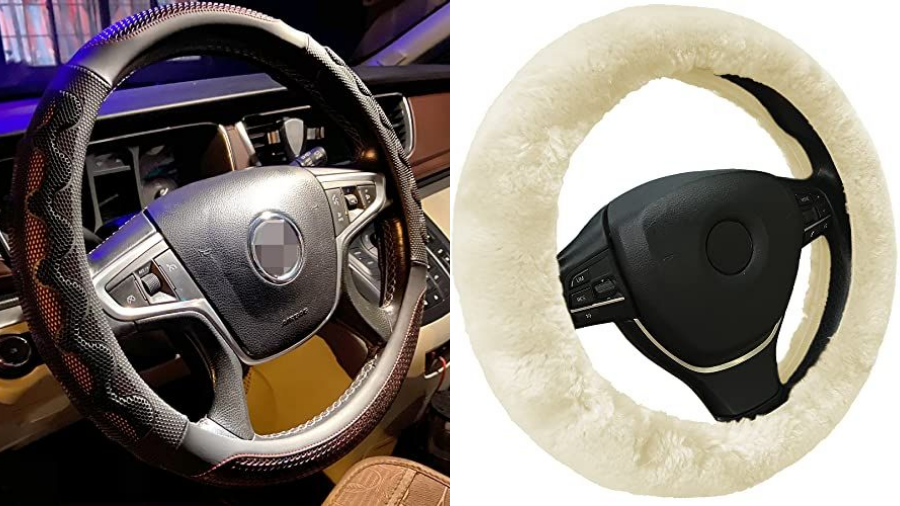 Leather is the most popular of the various materials since it has a strong grip and is resistant to dust as well as dust. Furthermore, leather requires less maintenance.
Steering wheel covers not only preserve your wheel from normal wear and tear or sun damage, but they also improve your driving experience significantly. They provide a great and strong grip for improved handling. Covers are available in a variety of styles. They may be a fashionable addition to the inside of your car.
Fortunately, installing your steering wheel cover does not need any specific skills or equipment. However, getting on over the steering wheel will need some effort. It will be difficult to put on, but once on, you will be fine. So, best of luck, and enjoy the appearance and feel of your steering wheel cover while you ride down the open road.